New Feature in R215: Daily Quests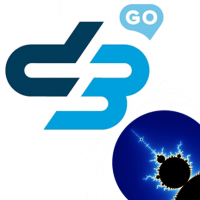 IceIX
ADMINISTRATORS
Posts: 3,564
Site Admin
With R215 we're planning on rolling out a new feature to Marvel Puzzle Quest, Daily Quests. 

With the Daily Quest feature players will be rewarded for completing different tasks in the game each day, culminating in a set of bonus rewards. Each Quest then resets at the start of the new day (11:00 UTC / 6:00AM Eastern), enabling players to get them again on each new day.
Starting at S.H.I.E.L.D. Rank 6, Players will see an assortment of 7 Quests on each day, plus a larger overall Quest for completing at least 6 of these 7. These Quests will be a set with a couple guaranteed ones like winning Story Missions and Versus Missions, while others are pulled from a pool of missions that task players with different things in game, such as making matches in certain colors, using boosts, or creating Special tiles. Quests can also level up in difficulty as you increase your S.H.I.E.L.D. Ranking, with increased rewards to match. So as a new player, a Quest could require dealing out 5000 damage over the course of the day while a more advanced player is looking at 10K, or 25K+. Not only will the base Quests level up, but the larger Quest completion reward also increases, handing out more Iso, Shards, and other rewards like Taco Tokens each day.
Eagle eyed screenshot viewers may have noticed a second tab; Milestone Quests.
This feature of the Quest system isn't going to be coming in with R215, but is planned soon as another part of the larger Quest feature we're working on! We'll have more information on the Milestone Quest and other Quest systems in the future.
We are looking forward to getting Daily Quests in everyone's hands starting in R215. Let us know how you like it and if there's any other quests you'd like to see come to the game!