Feedback Wanted: Character Balance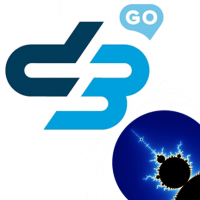 IceIX
ADMINISTRATORS
Posts: 3,429
Site Admin
Hey all,
Wanted to stir up a bit of conversation, this particular time for a subject that many of you know to be near and dear to my heart: Character balancing.
Like to get a temperature check as to what people are looking for here and now. I mean, sure. There's tons of data that we can pull from over the past zillion years, but I'd like to know: How do you feel about character balance right now?
I've placed a couple of vote options to just kind of get a gauge of where you sit as a whole. But as always, the real meat of opinion will be in what you say, and who you say it about.
I'll note that I'm not saying that we'll jump on all this immediately. We've got near future plans already set, so even if there's a total consensus on a given issue regarding balance I wouldn't expect it to be hopped on in a week. But what it *does* do is gives a real time right this second impression of what you, the player, are currently experiencing in the meta and what you'd like to see happen to it.
So, what'chu think? Star-Lord need a buff?
Feedback Wanted: Character Balance
302 votes