R192: Champion Rewards Updates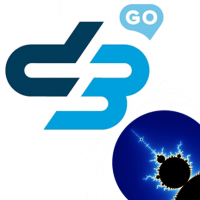 IceIX
ADMINISTRATORS
Posts: 3,659
Site Admin
So, today we're going to be channeling Marvel Zombies. MUST…. FEED…. Except we'll have 100% less brains eaten in this announcement, or afterwards, for that matter.
With the release of Shards, our goal was to provide players with more and better ways to make directed progress towards characters on their roster. We started this out by introducing Favorite Heroes and giving Shards to players from opening packs. Now, we want to provide more directed progress by updating Champion Rewards. We know players love to get targeted progress from this system, so we wanted to expand on that. After all, it's been a while in general, and now with this new system there's even *more* reason to bring things up to date. Well, good news! Champion levels are getting an overall refresh, including feeders!
The Champion Reward updates will update rewards for 2-Stars, 3-Stars, and 4-Stars, update the characters that are rewarded for 3-Stars and 4-Stars, and will give you retroactive rewards if you have already earned the Champion Rewards. That's a lot to chew through, so let's dive in!
First off, the rewards themselves, since I know that's what you're all looking for most of all...
Champion Rewards
All 2-Star Characters will have their rewards updated to the following:
2-Star rewarded characters are unchanged Instead of receiving covers for characters (2 in total), you will receive Shards (enough for 2 covers). This will enable players to get covers in whatever color they want for that character as well as save these Shards if they're a little low on Roster Slots. As well, due to the way that Shards work compared to full covers, it also means that players that have picked up Shards from elsewhere can get full covers *earlier* than they would from the original rewards. In addition to that, the level 143 reward has been beefed up to a Mighty Token, giving players that are full Championing their characters a 3-Star with a chance at a 4!
Note: Spider-Man (Bag-Man) is a special 2-Star case. His 144 reward is currently a Legendary Token instead of Hero Points. This reward will remain a Legendary Token with this update.
For 3-Star characters, there are some larger changes to support the large number of 4-Stars in the game. Some characters will have their rewards updated to have only a single reward, others will have theirs updated to include *two* 4-Stars so that more get fed with Champion Rewards.
From this, you see that there are Shards across the board given out for multiple 4-Star characters, and each 3-Star will also now provide Mighty Tokens as part of their rewards. This will provide players with further opportunities to grab additional 3-Stars and 4-Stars for their rosters.
4-Stars are a little different, with some characters having their rewards updated and others remaining unchanged. From the chart below, any character with their rewards unchanged will keep the "old" schedule, while any character with covers or with new 5-Star rewards will use the New column.
Here you can see that there is a drop in the number of Latest Legends given out, but at the same time there are more Shards for each 5-Star being fed given out. This allows for much greater focused progress on a given 5-Star based on who is being Championed.
Updated Rewarded Characters (AKA, feeders)
Now that the rewards themselves are out of the way, the next thing you're probably wanting to know is what characters are going to "feed" other characters in this new rewards world. Got you covered there too!
2-Star: Unchanged
3-Star:
4-Stars
Eagle eyed viewers will see that there are some new characters being rewarded on this list, making more 5-Star characters directly earnable through Champion Rewards! If a 4-Star is not listed here, they can be considered to have the same current rewards.
Retroactive Updates
Update! I promised you information on how the retroactive rewards would work, and I'm here to deliver! For those of whom are familiar with the normal process when we change Champion rewards, the rewards are going to be done a bit differently this time around. We would like to ensure that players who are progressing towards a power level will continue to have that progress. At the same time, for 4-Star characters that are receiving all-new rewards, we want to ensure that players receive those rewards for the level they have reached.

For example, for two star characters:

You've got a level 94 just championed Wolverine (Astonishing X-Men). Congratulations on the Champion! You haven't started to receive the Champion rewards yet, so you've got all the (now changed) rewards ahead of you. 

Black Widow (Original) just hit level 108 prior to this change. You got a cover for Black Widow (Grey Suit) already, so you won't receive that reward again. However, at 107 there are 100 Shards available with the update. You'll receive these 100 Shard when the update goes through.

Your Bullseye (Dark Avengers) is level 120. You received a Bullseye (Classic) Black cover at level 115 before the change. You would have received 100 Bullseye (Classic) Shards at 119 with the change. So you will receive these Shards when the update happens to ensure you can continue progress to the next Bullseye (Classic) cover.
Now we have an exception! Some 4-Stars gained a new Champion reward! For these characters, you will gain the Cover reward at 280 if it has been reached. Then, you will gain the same rewards as detailed above for the current level of your Champion. In addition, you will gain 100 Shards per 250 Shard milestone you have passed. Meaning that if you have a level 317 Professor X (Charles Xavier), you will gain the 280 Cover, 100 Shards from having passed 315 where you are currently working towards a cover, and a bonus 100 Shards from having passed 300.
TLDR, if you would have missed Shards towards a cover but *haven't yet received that cover in full*, you'll get those Shards. So if you would have been working towards a cover before and now you're working toward Shards, you'll have the Shards up till then to equal the cover. As before, this also means that if you've gotten Shards from elsewhere, you'll be even further on with snagging another cover!
This is a lot to digest, but we're excited to bring this massive update to Champion Rewards to the game *this week*, and for players to start getting more Tokens and Shards for their additional covers they're adding to their characters!