MPQ Sneak Peek: April 2020 (Updated 4/21/20)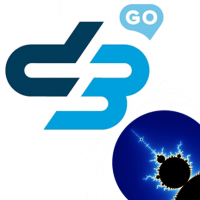 IceIX
ADMINISTRATORS
Posts: 3,554
Site Admin
Marvel Puzzle Quest Sneak Peek: Upcoming In April, 2020
(
*Important note: Anything listed below is subject to change before release. We will try to update any changes in a timely manner, but please keep in mind the info below is not guaranteed.
)
CHARACTERS

"Super-Skrull is an unparalleled warrior and Skrull spy with the powers of all the Fantastic Four at his disposal. For years he has infiltrated our world through a combination of skillful shapeshifting and wicked manipulation. His time to rule has come!" Get more information on Super-Skrull, our next 4-Star 
here
.
"Trained as a Black Widow in the notorious Red Room, Yelena Belova scored the highest marks of any recruit. But can she forge her destiny as a spy and step outside the shadow of Natasha Romanoff?" Search out more information on Yelena Belova, our next 5-Star
here
!
UPCOMING VERSUS TOURNAMENTS
Avenging Angel - Angel Versus Event (3/26/20)
Progression Rewards:
4-Star: Nova - Yellow, Shards
3-Star: Angel - Blue, Shards
2-Star: Storm - Blue
1-Star: Iron Man - Blue

Placement Rewards:
5-Star: Super-Skrull - Shards
4-Star: Peggy Carter - Blue, Shards
3-Star: Hawkeye - Blue, Purple, Shards
2-Star: Moonstone - Black, Purple, Red

Alliance Placement Rewards:
3-Star: Hawkeye - Purple. Shards
2-Star: Moonstone - Purple, Red

Immortal Combat - Hulk (Immortal) Versus Event (3/29/20)
Progression Rewards:
4-Star: Peggy Carter - Yellow, Shards
3-Star: Hawkeye - Purple, Shards
2-Star: Moonstone - Red
1-Star: Venom - Purple

Placement Rewards:
5-Star: Iron Man - Shards
4-Star: Professor X - Purple, Shards
3-Star: Captain America - Blue, Yellow, Shards
2-Star: Storm - Yellow, Green, Blue

Alliance Placement Rewards:
3-Star: Captain America - Yellow, Shards
2-Star: Storm - Green, Blue

Bags To Riches - Spider-Man (Bag-Man) Versus Event (3/31/20)
Off Season Rotation Versus
Progression Rewards:
2-Star: Spider-Man (Bag-Man) - Yellow, Blue

Placement Rewards:
2-Star: Spider-Man (Bag-Man) - Purple, Yellow, Blue

Alliance Placement Rewards:
2-Star: Spider-Man (Bag-Man) - Purple, Blue

Fatal Attraction - Daken Versus Event (4/2/20)
Progression Rewards:
4-Star: Professor X - Blue, Shards
3-Star: Daken - Black, Shards
2-Star: Thor - Green
1-Star: Spider-Man - Blue

Placement Rewards:
5-Star: Jean Grey - Shards
4-Star: Prowler - Blue, Shards
3-Star: Doctor Doom - Black, Purple, Shards
2-Star: Ms. Marvel - Red, Yellow, Black

Alliance Placement Rewards:
3-Star: Doctor Doom - Purple, Shards
2-Star: Ms. Marvel - Yellow, Black

Doctor's Orders - Doctor Doom (Classic) Versus Event (4/5/20)
Progression Rewards:
4-Star: Prowler - Purple, Shards
3-Star: Doctor Doom - Purple, Shards
2-Star: Ms. Marvel - Yellow
1-Star: Spider-Man - Purple

Placement Rewards:
5-Star: Jessica Jones - Shards
4-Star: Mister Fantastic - Blue, Shards
3-Star: Hulk - Green, Red, Shards
2-Star: Thor - Red, Green, Yellow

Alliance Placement Rewards:
3-Star: Hulk - Red, Shards
2-Star: Thor - Green, Yellow

Stretch Goals - Mister Fantastic Versus Event (4/7/20)
Progression Rewards:
4-Star: Mister Fantastic - Black, Shards
3-Star: Hulk - Red, Shards
2-Star: Moonstone - Purple
1-Star: Spider-Man - Purple

Placement Rewards:
5-Star: Kingpin - Shards
4-Star: Invisible Woman - Blue, Shards
3-Star: Spider-Man - Blue, Yellow, Shards
2-Star: Ms. Marvel - Yellow, Black, Red

Alliance Placement Rewards:
3-Star: Spider-Man - Yellow, Shards
2-Star: Ms. Marvel - Black, Red

Four Score - Fantastic Four Versus Event (4/9/20)
Progression Rewards:
4-Star: Invisible Woman - Yellow, Shards
3-Star: Spider-Man - Yellow, Shards
2-Star: Ms. Marvel - Red
1-Star: Juggernaut - Green

Placement Rewards:
5-Star: Kitty Pryde - Shards
4-Star: Super-Skrull - Blue, Shards
3-Star: Human Torch - Green, Black, Shards
2-Star: Human Torch - Black, Red, Green

Alliance Placement Rewards:
3-Star: Human Torch - Black, Shards
2-Star: Human Torch - Red, Green

All Four One - Super-Skrull Versus Event (4/12/20)
Progression Rewards:
4-Star: Super-Skrull - Purple, Shards
3-Star: Thanos - Purple, Shards
2-Star: Human Torch - Green
1-Star: Storm - Green

Placement Rewards:
5-Star: Loki - Shards
4-Star: Iron Fist - Green, Shards
3-Star: Human Torch - Green, Black, Shards
2-Star: Ms. Marvel - Black, Red, Yellow

Alliance Placement Rewards:
3-Star: Human Torch - Black, Shards
2-Star: Ms. Marvel - Red, Yellow

Hot Shot - Human Torch Versus Event (4/14/20)
Progression Rewards:
4-Star: Iron Fist - Blue, Shards
3-Star: Human Torch - Black, Shards
2-Star: Ms. Marvel - Red
1-Star: Juggernaut - Red

Placement Rewards:
5-Star: Mister Sinister - Shards
4-Star: Thing - Red, Shards
3-Star: Quicksilver - Green, Blue, Shards
2-Star: Hawkeye - Purple, Red, Blue

Alliance Placement Rewards:
3-Star: Quicksilver - Blue, Shards
2-Star: Hawkeye - Red, Blue

Idol of Millions
- The Thing Versus Event (4/16/20) 
*New Update*

Progression Rewards:
4-Star: Thing - Green, Shards
3-Star: Quicksilver - Blue, Shards
2-Star: Black Widow - Blue
1-Star: Hawkeye - Red
Placement Rewards:
5-Star: Okoye - Shards
4-Star: Invisible Woman - Blue, Shards
3-Star: Black Panther - Blue, Yellow, Shards
2-Star: Storm - Blue, Green, Yellow
Alliance Placement Rewards:
3-Star: Black Panther - Yellow, Shards
2-Star: Storm - Green, Yellow
Girl Gone
- Invisible Woman Versus Event (2020-04-19)  
*New Update*
Progression Rewards:
4-Star: Invisible Woman - Yellow, Shards
3-Star: Black Panther - Yellow
2-Star: Storm - Green
1-Star: Iron Man - Blue
Placement Rewards:
5-Star: Professor X - Shards
4-Star: Iron Man - Red, Shards
3-Star: Black Widow - Green, Purple, Shards
2-Star: Black Widow - Black, Blue, Purple
Alliance Placement Rewards:
3-Star: Black Widow - Purple, Shards
2-Star: Black Widow - Blue, Purple
Hollowpoint Kiss
 - Black Widow (Grey) Versus Event (2020-04-21)  
*New Update*
Progression Rewards:
4-Star: Iron Man - Blue, Shards
3-Star: Black Widow - Purple, Shards
2-Star: Black Widow - Purple
1-Star: Iron Man - Yellow
Placement Rewards:
5-Star: Rescue - Shards
4-Star: Jean Grey - Purple, Shards
3-Star: Black Widow - Red, Purple, Shards
2-Star: Storm - Green, Yellow, Black
Alliance Placement Rewards:
3-Star: Black Widow - Purple, Shards
2-Star: Storm - Yellow, Black
I, Spy
 - All Black Widows Buffed Versus Event (2020-04-23)  
*New Update*
Progression Rewards:
4-Star: Jean Grey - Green, Shards
3-Star: Black Widow - Purple, Shards
2-Star: Storm - Yellow
1-Star: Black Widow - Blue
Placement Rewards:
5-Star: Yelena Belova - Shards
4-Star: Jubilee - Yellow, Shards
3-Star: Blade - Purple, Green, Shards
2-Star: Black Widow - Black, Blue, Purple
Alliance Placement Rewards:
3-Star: Blade - Purple, Green, Shards
2-Star: Black Widow - Black, Blue, Purple
[REDACTED]
 - Yelena Belova Versus Event (2020-04-26)  
*New Update*
Progression Rewards:
4-Star: Jubilee - Green, Shards
3-Star: Blade - Green, Shards
2-Star: Magneto - Purple
1-Star: Black Widow - Purple
Placement Rewards:
5-Star: Silver Surfer - Shards
4-Star: Black Widow - Yellow, Shards
3-Star: Doctor Octopus - Black, Blue, Shards
2-Star: Storm - White, Blue, Green
Alliance Placement Rewards:
3-Star: Doctor Octopus - Blue, Shards
2-Star: Storm - Blue, Green
Web of Spies
 - Black Widow (Infinity War) Versus Event (2020-04-28)  
*New Update*
Progression Rewards:
4-Star: Black Widow - Purple, Shards
3-Star: Doctor Octopus - Blue, Shards
2-Star: Storm - Blue
1-Star: Venom - Purple
Placement Rewards:
5-Star: Spider-Man (Back In Black) - Shards
4-Star: Juggernaut - Green, Shards
3-Star: Black Panther - Black, Blue, Shards
2-Star: Bullseye - Black, Purple, Green
Alliance Placement Rewards:
3-Star: Black Panther - Blue, Shards
2-Star: Bullseye - Purple, Green

UPCOMING STORY EVENTS
Simulator Challenge (4/2/20) - 3 Day Event
Featured Characters:
5-Star: Havok
4-Star: Agent Coulson
3-Star: Wolverine
2-Star: Moonstone

Progression Rewards:
5-Star: Havok - Shards
4-Star: Agent Coulson - Purple, Shards
3-Star: Wolverine - Yellow Shards
2-Star: Moonstone - Purple, Red
1-Star: Black Widow - Blue

Placement Rewards:
5-Star: Mister Sinister - Shards
4-Star: Black Panther - Blue, Yellow, Shards
3-Star: She Hulk - Blue, Red, Green, Shards
2-Star: Human Torch - Red, Green, Black

Alliance Placement Rewards:
4-Star: Black Panther - Yellow, Shards
3-Star: She Hulk - Green, Shards
2-Star: Human Torch - Green, Black

Venom Bomb (4/5/20) - 4 Day Event
Featured Characters:
5-Star: Mister Sinister
4-Star: Black Panther
3-Star: She Hulk
2-Star: Human Torch

Progression Rewards:
5-Star: Mister Sinister - Shards
4-Star: Black Panther - Blue, Shards
3-Star: She Hulk - Red, Shards
2-Star: Human Torch - Red, Green
1-Star: Spider-Man - Purple

Placement Rewards:
5-Star: Beta Ray Bill - Shards
4-Star: Karnak - Red, Black, Shards
3-Star: Mystique - Black, Blue, Purple, Shards
2-Star: Daken - Purple, Blue, Black

Alliance Placement Rewards:
4-Star: Karnak - Black, Shards
3-Star: Mystique - Purple, Shards
2-Star: Daken - Blue, Black

Unstable Iso-8 (4/9/20) - 3 Day Event
Featured Characters:
5-Star: Beta Ray Bill
4-Star: Karnak
3-Star: Mystique
2-Star: Daken

Progression Rewards:
5-Star: Beta Ray Bill - Shards
4-Star: Karnak - Red, Shards
3-Star: Mystique - Blue, Shards
2-Star: Daken - Purple, Blue
1-Star: Juggernaut - Red

Placement Rewards:
5-Star: Silver Surfer - Shards
4-Star: Super-Skrull - Purple, Green, Blue, Shards
3-Star: Squirrel Girl - Green, Purple, Yellow, Shards
2-Star: Magneto - Purple, Blue, Red

Alliance Placement Rewards:
4-Star: Super-Skrull - Blue, Shards
3-Star: Squirrel Girl - Yellow, Shards
2-Star: Magneto - Red

The Hunt (4/12/20) - 4 Day Event
Featured Characters:
5-Star: Silver Surfer
4-Star: Super-Skrull
3-Star: Squirrel Girl
2-Star: Magneto

Progression Rewards:
5-Star: Silver Surfer - Shards
4-Star: Super-Skrull - Green, Purple, Shards
3-Star: Squirrel Girl - Purple, Shards
2-Star: Magneto - Purple, Blue
1-Star: Storm - Green

Placement Rewards:
5-Star: Spider-Man (Back In Black) - Shards
4-Star: Maria Hill - Blue, Black, Shards
3-Star: Black Panther - Yellow, Black, Blue, Shards
2-Star: Thor - Yellow, Red, Green

Alliance Placement Rewards:
4-Star: Maria Hill - Black, Shards
3-Star: Black Panther - Blue, Shards
2-Star: Thor - Red, Green

Infinite Pursuit (4/16/20) - 4 Day Event
Featured Characters:
5-Star: Spider-Man (Back In Black)
4-Star: Maria Hill
3-Star: Black Panther
2-Star: Thor

Progression Rewards:
5-Star: Spider-Man (Back In Black) - Shards
4-Star: Maria Hill - Blue, Shards
3-Star: Black Panther - Black, Shards
2-Star: Thor - Yellow, Red
1-Star: Hawkeye - Purple

Placement Rewards:
5-Star: Havok - Shards
4-Star: Northstar - Blue, Black, Shards
3-Star: Psylocke - Black, Blue, Red, Shards
2-Star: Captain America - Red, Yellow, Blue

Alliance Placement Rewards:
4-Star: Northstar - Black, Shards
3-Star: Psylocke - Blue, Red, Shards
2-Star: Captain America - Yellow, Blue

Hearts of Darkness
 (4/20/20) - 3 Day Event 
*New Update*
Featured Characters:
5-Star: Havok
4-Star: Northstar
3-Star: Psylocke
2-Star: Captain America
Progression Rewards:
5-Star: Havok - Shards
4-Star: Northstar - Blue, Shards
3-Star: Psylocke - Blue, Shards
2-Star: Captain America - Red, Yellow
1-Star: Iron Man - Blue
Placement Rewards:
5-Star: Mister Sinister - Shards
4-Star: Valkyrie - Black, Red, Shards
3-Star: Scarlet Witch - Blue, Green, Purple, Shards
2-Star: Black Widow - Black, Blue, Purple
Alliance Placement Rewards:
4-Star: Valkyrie - Red, Shards
3-Star: Scarlet Witch - Purple, Shards
2-Star: Black Widow - =Blue, Purple
Strange Sights
 (4/23/20) - 3 Day Event 
*New Update*
Featured Characters:
5-Star: Mister Sinister
4-Star: Valkyrie
3-Star: Scarlet Witch
2-Star: Black 
Progression Rewards:
5-Star: Mister Sinister - Shards
4-Star: Valkyrie - Black, Shards
3-Star: Scarlet Witch - Green, Shards
2-Star: Black Widow - Black, Blue
1-Star: Venom - Purple
Placement Rewards:
5-Star: Yelena Belova - Shards
4-Star: Black Widow - Purple, Black, Shards
3-Star: Sentry - Green, Red, Yellow, Shards
2-Star: Bullseye - Green, Black, Purple
Alliance Placement Rewards:
3-Star: Sentry - Yellow, Shards
2-Star: Bullseye - Purple
Deadpool vs. MPQ
 (4/26/20) - 4 Day Event 
*New Update*
Featured Characters:
5-Star: Hulk (Immortal)
4-Star: Black Widow
3-Star: Sentry
2-Star: Bullseye
Progression Rewards:
5-Star: Hulk (Immortal) - Shards
4-Star: Black Widow - Purple, Shards
3-Star: Sentry - Red, Shards
2-Star: Bullseye - Green, Black
1-Star: Black Widow - Purple
Placement Rewards:
5-Star: Hulk (Immortal) - Shards
4-Star: Karnak - Blue, Red, Shards
3-Star: Beast - Green, Blue, Yellow, Shards
2-Star: Storm - Blue, Green, Yellow
Alliance Placement Rewards:
4-Star: Karnak - Red, Shards
3-Star: Beast - Blue, Yellow, Shards
2-Star: Storm - Green, Yellow
Movie Marathon
 (4/27/20) - 10 Day Event 
*New Update*

Formerly Cinematic Showdown - Same Event, new name
Advent Style daily unlock non-placement event
Progression Rewards:
Character 1: Gamora (GotG2)
Character 2: Spider-Ham
Character 3: Captain Marvel (Carol Danvers)
UPCOMING DEADPOOL'S DAILIES
Savory (3/28/20)

3-Star Required: Punisher, Blade, Wolverine, Human Torch, Colossus
Crash of the Titans: Invisible Woman
Behemoth Burrito:
4-Star: Vulture, 3-Star: Doctor Strange, 2-Star: Magneto
4-Star: Agent Venom, 3-Star: Doctor Strange, 2-Star: Thor
4-Star: Agent Coulson, 3-Star: Black Widow, 2-Star: Human Torch
4-Star: X-23, 3-Star: Daken, 2-Star: Black Widow
4-Star: Iceman, 3-Star: Scarlet Witch, 2-Star: Magneto
Sweet (4/2/20)

3-Star Required: Cyclops, Hood, Doctor Octopus, Thor, Captain Marvel
Crash of the Titans: Bishop
Behemoth Burrito:
4-Star: Jean Grey, 3-Star: Scarlet Witch, 2-Star: Ms. Marvel
4-Star: Valkyrie, 3-Star: She Hulk, 2-Star: Ms. Marvel
4-Star: Emma Frost, 3-Star: Thor, 2-Star: Storm
4-Star: Gamora, 3-Star: Doctor Strange, 2-Star: Wolverine
4-Star: Rocket & Groot, 3-Star: Gamora, 2-Star: Daken
Savory (4/7/20)

3-Star Required: Iron Man, Iron Fist, Ragnarok, Kamala Khan, Quicksilver
Crash of the Titans: Cloak & Dagger
Behemoth Burrito:
4-Star: Yondu, 3-Star: Iron Fist, 2-Star: Wolverine
4-Star: Wiccan, 3-Star: Doctor Strange, 2-Star: Human Torch
4-Star: Mockingbird, 3-Star: Doctor Strange, 2-Star: Thor
4-Star: Winter Soldier, 3-Star: Cyclops, 2-Star: Magneto
4-Star: Sam Wilson, 3-Star: Beast, 2-Star: Bullseye
Sweet (4/12/20)

3-Star Required: Scarlet Witch, Vision, Doctor Strange, Thanos, Hawkeye
Crash of the Titans: Dazzler
Behemoth Burrito:
4-Star: Peggy Carter, 3-Star: Thor, 2-Star: Captain America
4-Star: Captain Marvel, 3-Star: Blade, 2-Star: Ares
4-Star: Professor X, 3-Star: Blade, 2-Star: Human Torch
4-Star: Cyclops, 3-Star: Kamala Khan, 2-Star: Ms.Marvel
4-Star: Rogue, 3-Star: Punisher, 2-Star: Magneto
Savory (4/17/20)

3-Star Required: Star-Lord, Elektra, Gambit, Angel, Black Panther
Crash of the Titans: Nightcrawler
Behemoth Burrito:
4-Star: Thing, 3-Star: Captain America, 2-Star: Black Widow
4-Star: Magik, 3-Star: Iron Fist, 2-Star: Black Widow
4-Star: Invisible Woman, 3-Star: Wolverine, 2-Star: Thor
4-Star: Bishop, 3-Star: Falcon, 2-Star: Thor
4-Star: Cloak & Dagger, 3-Star: Black Panther, 2-Star: Bullseye
Sweet (4/22/20) *New Update*

3-Star Required: Magneto, Storm, Luke Cage, Rocket & Groot, Spider-Man
Crash of the Titans: Northstar
Behemoth Burrito:
4-Star: Dazzler, 3-Star: Ragnarok, 2-Star: Captain America
4-Star: Nightcrawler, 3-Star: Ragnarok, 2-Star: Daken
4-Star: Northstar, 3-Star: Luke Cage, 2-Star: Ares
4-Star: Carnage, 3-Star: Doctor Octopus, 2-Star: Daken
4-Star: Quake, 3-Star: Ragnarok, 2-Star: Bullseye
Savory (4/27/20) *New Update*

3-Star Required: Daredevil, She Hulk, Deadpool, Gamora, Black Widow
Crash of the Titans: Carnage
Behemoth Burrito:
4-Star: Iron Fist, 3-Star: Luke Cage, 2-Star: Bullseye
4-Star: Drax, 3-Star: Squirrel Girl, 2-Star: Hawkeye
4-Star: Nick Fury, 3-Star: Loki, 2-Star: Hawkeye
4-Star: Venom (Eddie Brock), 3-Star: Bullseye, 2-Star: Moonstone
4-Star: Thanos, 3-Star: Cyclops, 2-Star: Storm
WEEKLY BUFFS

(3/27/20 - 4/2/20)
4-Star: Kraven, Mordo, Namor, Shuri, Winter Soldier
3-Star: Captain America, Colossus, Hawkeye, Luke Cage, Punisher
2-Star: Captain America, Storm
1-Star: Iron Man, Venom
(4/3/20 - 4/10/20)
4-Star: Jubilee, Mockingbird, Spider-Man 2099, Star-Lord, War Machine
3-Star: Falcon, Hulk, Scarlet Witch, Spider-Man, Thor
2-Star: Moonstone. Thor
1-Star: Black Widow, Spider-Man
(4/10/20 - 4/17/20)
4-Star: Human Torch, Invisible Woman, Maria Hill, Mister Fantastic, Thing
3-Star: Captain Marvel, Human Torch, Iron Man, Thanos, Wolverine
2-Star: Hawkeye, Human Torch
1-Star: Juggernaut, Storm
(4/17/20 - 4/24/20)
4-Star: Agent Venom, Iceman, Magik, Nova, Yondu
3-Star: Black Panther, Mystique, Psylocke, Quicksilver, Ragnarok
2-Star: Black Widow, Daken
1-Star: Hawkeye, Iron Man
(4/24/20 - 4/31/20)
 *New Update*
4-Star: Bishop, Ghost Rider, Mysterio, Nick Fury, Sam Wilson
3-Star: Blade, Daken, Doctor Octopus, Gamora, Rocket & Groot
2-Star: Bullseye, Magneto
1-Star: Black Widow, Venom
CHANGELOG
*(3/31/20) IceIX - Updated Versus events, Story events, Deadpool's Dailies, Weekly Buffs
*(4/7/20) IceIX - Updated Versus events, Story events, Deadpool's Dailies, Weekly Buffs


*(4/21/20) IceIX - Updated Versus events, Story events, Deadpool's Dailies, Weekly Buffs
*(4/22/20) IceIX - Updated Story events, Deadpool's Dailies