SCL10 Mission Changes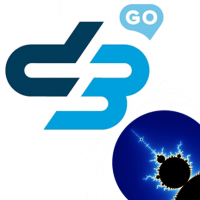 IceIX
ADMINISTRATORS
Posts: 3,548
Site Admin
Hey all,
Wanted to take a moment and announce a change in mission structure for SCL10 that will be going into effect with this next PVE, Fight For Wakanda. Since the addition of SCL 10, we have been looking at how many people play SCL 10 and how much time it takes them to complete playthroughs. We would like to make playing in SCL 10 attractive to more players so we are making some quality of life changes to SCL 10. 
SCL 10 Mission Changes
Starting in Fight For Wakanda, we're making the following changes to missions to reduce player's overall play times.
Changed total points draining on missions to 3 (from 4).

Mission difficulty scales more between each mission, but the max difficulty remains unchanged.

Changed mission node rewards to 4 (from 6) and re-scaled rewards so they give out roughly the same rewards as before overall.
With these changes, missions will give out roughly the same rewards over a fewer number of clears, and offer the same difficulty increase over those clears. Overall, the goal is to reduce the overall amount of time the player spends refighting each mission for each set of mission clears.Our goal is to put the playtime players are experiencing at SCL10 close in comparison to SCLs 1-9.
At the same time, we changed the reward structure for Progression slightly. The highlights are:
Moved the 4-Star Cover reward from T6 to T15

Moved the 50 5-Star Shard reward from T12 to T9

Moved the 75 5-Star Shard reward from T14 to T18

Broke up the T18 4-Star Shard reward into 2x50 and moved them to T6 and T13
A few of you astute players may have noticed a change in mission rewards through the event preview (see here). While these rewards are in fact correct, the changes to the gameplay structure make these changes a bit easier to understand.
These changes overall make it easier for people breaking into SCL10 to get the first 5-Star shard rewards faster, get more 4-Star Shard rewards faster, and moves the second 5-Star Shard reward a bit further down, but still in a place that players who are able to clear the event can still reach fairly easily. We're pretty confident these changes overall will make SCL10 better for players not only just starting out in it to gain more rewards, but also for players that are crushing it to not take quite so much real world time in doing so.