MPQ Sneak Peek: March 2020 (Updated 3/17/20)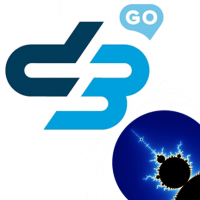 IceIX
ADMINISTRATORS
Posts: 3,554
Site Admin
Marvel Puzzle Quest Sneak Peek: Upcoming In March, 2020
(
*Important note: Anything listed below is subject to change before release. We will try to update any changes in a timely manner, but please keep in mind the info below is not guaranteed.
)
CHARACTERS

"A former Marine turned S.H.I.E.L.D. Operative, Maria Hill gets the job done whatever it takes. With reflexes every bit as sharp as her wit, this is one agent you don't want on your case!" Our newest 4-Star is Maria Hill! See details on her
HERE
.
"Mostly come out at night...Mostly" More info on our next 5-Star coming Soon(tm). Current planned release end of March.
UPCOMING VERSUS TOURNAMENTS
Wreak Havok - Havok Versus Event (3/1/20)
Progression Rewards:
4-Star: Moon Knight - Black, Shards
3-Star: Hood - Yellow, Shards
2-Star: Bullseye - Purple
1-Star: Venom - Purple

Placement Rewards:
5-Star: Daredevil - Shards
4-Star: Mordo - Blue, Shards
3-Star: Wolverine - Yellow, Red, Shards
2-Star: Daken - Purple, Blue, Black

Alliance Placement Rewards:
3-Star: Wolverine - Red, Shards
2-Star: Daken - Blue, Black

Claws for Concern - All Wolverines Buffed Versus Event (3/3/20)
4-Star: Mordo - Black, Shards
3-Star: Wolverine - Red, Shards
2-Star: Daken - Black
1-Star: Venom - Purple

Placement Rewards:
5-Star: Doctor Doom - Shards
4-Star: Mister Fantastic - Blue, Shards
3-Star: Iron First - Purple, Green, Shards
2-Star: Bullseye - Purple, Green, Black

Alliance Placement Rewards:
3-Star: Iron Fist - Green, Shard
2-Star: Bullseye - Green, Black

Fist Bump - Iron Fist Versus Event (3/5/20)
START OF POWER SEASON
Progression Rewards:
4-Star: Mister Fantastic - Black, Shards
3-Star: Iron Fist - Green, Shards
2-Star: Captain America - Red
1-Star: Spider-Man - Red

Placement Rewards:
5-Star: Doctor Octopus - Shards
4-Star: Mysterio - Purple, Shards
3-Star: Punisher - Black, Red, Shards
2-Star: Bullseye - Green, Black, Purple

Alliance Placement Rewards:
3-Star: Punisher - Red, Shards
2-Star: Bullseye - Black, Purple

Army of One - Punisher Versus Event (3/8/20)
Progression Rewards:
4-Star: Mysterio - Yellow, Shards
3-Star: Punisher - Red, Shards
2-Star: Human Torch - Black
1-Star: Iron Man - Yellow

Placement Rewards:
5-Star: Doctor Strange - Shards
4-Star: Namor - Purple, Shards
3-Star: Doctor Octopus - Black, Green, Shards
2-Star: Captain America - Red, Yellow, Blue

Alliance Placement Rewards:
3-Star: Doctor Octopus - Green, Shards
2-Star: Captain America - Yellow, Blue

Eight Is Enough - Doctor Octopus Versus Event (3/10/20)
Progression Rewards:
4-Star: Namor - Green, Shards
3-Star: Doctor Octopus - Green, Shards
2-Star: Captain America - Yellow
1-Star: Iron Man - Yellow

Placement Rewards:
5-Star: Gambit - Shards
4-Star: Nebula - Red, Shards
3-Star: Wolverine - Yellow, Red, Shards
2-Star: Bullseye - Purple, Green, Black

Alliance Placement Rewards:
3-Star: Wolverine - Red, Shards
2-Star: Bullseye - Green, Black

Sharp Dressed Man - Wolverine (Patch) Versus Event (3/12/20)
Progression Rewards:
4-Star: Nebula - Green, Shards
3-Star: Wolverine - Red, Shards
2-Star: Ms. Marvel - Red
1-Star: Juggernaut - Red

Placement Rewards:
5-Star: Ghost Rider - Shards
4-Star: Maria Hill - Purple, Shards
3-Star: Loki - Green, Purple, Shards
2-Star: Captain America - Yellow, Blue, Red

Alliance Placement Rewards:
3-Star: Loki - Purple, Shards
2-Star: Captain America - Blue, Red

Hill To Spy On
 - Maria Hill Versus Event (3/15/20) 
*New Update*

Progression Rewards:
4-Star: Maria Hill - Blue, Shards
3-Star: Loki - Purple, Shards
2-Star: Captain America - Blue
1-Star: Black Widow - Blue
Placement Rewards:
5-Star: Green Goblin - Shards
4-Star: Nick Fury - Blue, Shards
3-Star: Black Widow - Green, Red, Shards
2-Star: Ms. Marvel - Black, Red, Yellow
Alliance Placement Rewards:
3-Star: Black Widow - Red, Shards
2-Star: Ms. Marvel - Red, Yellow
Hollowpoint Kiss
 - Black Widow (Grey) Versus Event (3/17/20) 
*New Update*

Progression Rewards:
4-Star: Nick Fury - Purple, Shards
3-Star: Black Widow - Red, Blue, Shards
2-Star: Ms. Marvel - Yellow
1-Star: Black Widow - Blue
Placement Rewards:
5-Star: Hawkeye - Shards
4-Star: Nico Minoru - Yellow, Shards
3-Star: Spider-Man - Blue, Purple, Shards
2-Star: Captain America - Blue, Red, Yellow
Alliance Placement Rewards:
3-Star: Spider-Man - Purple, Shards
2-Star: Captain America - Red, Yellow

Webslinger
 - Spider-Man (Classic) Versus Event (3/19/20) 
*New Update*

Progression Rewards:
4-Star: Nico Minoru - Blue, Shards
3-Star: Spider-Man - Purple, Shards
2-Star: Moonstone - Red
1-Star: Storm - Black
Placement Rewards:
5-Star: Hela - Shards
4-Star: Nightcrawler - Red, Shards
3-Star: Luke Cage - Red, Black, Shards
2-Star: Wolverine - Red, Green, Yellow
Alliance Placement Rewards:
3-Star: Luke Cage - Black, Shards
2-Star: Wolverine - Green, Yellow

Sticks and Stones
 - Luke Cage Versus Event (3/22/20) 
*New Update*

Progression Rewards:
4-Star: Nightcrawler - Purple, Shards
3-Star: Luke Cage - Black, Shards
2-Star: Wolverine - Red
1-Star: Storm - Green
Placement Rewards:
5-Star: Hulk - Shards
4-Star: Northstar - Blue, Shards
3-Star: Squirrel Girl - Purple, Yellow, Shards
2-Star: Moonstone - Red, Black, Purple
Alliance Placement Rewards:
3-Star: Squirrel Girl - Yellow, Shards
2-Star: Moonstone - Black, Purple

Coversquirrel
 - Squirrel Girl Versus Event (3/24/20) 
*New Update*

Progression Rewards:
4-Star: Northstar - Black, Shards
3-Star: Squirrel Girl - Yellow, Shards
2-Star: Moonstone - Black
1-Star: Hawkeye - Red
Placement Rewards:
5-Star: Iceman - Shards
4-Star: Nova - Black, Shards
3-Star: Angel - Black, Blue, Shards
2-Star: Wolverine - Yellow, Red, Green
Alliance Placement Rewards:
3-Star: Angel - Blue, Shards
2-Star: Wolverine - Red, Green
Avenging Angel
 - Angel Versus Event (3/26/20) 
*New Update*

Progression Rewards:
4-Star: Nova - Yellow, Shards
3-Star: Angel - Blue, Shards
2-Star: Storm - Blue
1-Star: Iron Man - Blue
Placement Rewards:
5-Star: New Character - Shards
4-Star: Peggy Carter - Blue, Shards
3-Star: Hawkeye - Blue, Purple, Shards
2-Star: Moonstone - Black, Purple, Red
Alliance Placement Rewards:
3-Star: Hawkeye - Purple. Shards
2-Star: Moonstone - Purple, Red


UPCOMING STORY EVENTS
Hearts of Darkness (3/1/20) - 4 Day Event
Featured Characters:
5-Star: Mister Sinister
4-Star: M.O.D.O.K.
3-Star: Elektra
2-Star: Thor

Progression Rewards:
5-Star: Havok - Shards
4-Star: M.O.D.O.K. - Blue, Shards
3-Star: Elektra - Black, Shards
2-Star: Thor - Red, Green
1-Star: Hawkeye - Blue

Placement Rewards:
5-Star: Beta Ray Bill - Shards
4-Star: Karolina Dean - Blue, Yellow, Shards
3-Star: Gambit - Purple, Black, Red, Shards
2-Star: Captain America - Blue, Red

Alliance Placement Rewards:
4-Star: Karolina Dean - Yellow, Shards
3-Star: Gambit - Red, Shards
2-Star: Captain America - Blue, Red
1-Star: Venom - Purple

Strange Sights (3/5/20) - 3 Day Event
Featured Characters:
5-Star: Beta Ray Bill
4-Star: Karolina Dean
3-Star: Gambit
2-Star: Captain America

Progression Rewards:
5-Star: Beta Ray Bill - Shards
4-Star: Karolina Dean - Yellow, Shards
3-Star: Gambit - Black, Shards
2-Star: Captain America - Yellow, Blue
1-Star: Iron Man - Red

Placement Rewards:
5-Star: Captain America (Infinity War) - Shards
4-Star: Northstar - Yellow, Blue, Shards
3-Star: Hood - Yellow, Black, Shards
2-Star: Black Widow - Blue, Purple, Black

Alliance Placement Rewards:
4-Star: Northstar - Blue, Shards
3-Star: Hood - Black, Shards
2-Star: Black Widow - Purple, Black
1-Star: Spider-Man - Red

Deadpool vs MPQ (3/8/20) - 4 Day Event
Featured Characters:
5-Star: Captain America (Infinity War)
4-Star: Northstar
3-Star: Hood
2-Star: Black Widow

Progression Rewards:
5-Star: Captain America (Infinity War) - Shards
4-Star: Northstar - Blue, Shards
3-Star: Hood - Blue, Shards
2-Star: Black Widow - Blue, Purple
1-Star: Iron Man - Yellow

Placement Rewards:
5-Star: Doctor Doom - Shards
4-Star: Ant-Man - Yellow, Blue, Shards
3-Star: Quicksilver - Black, Green, Blue, Shards
2-Star: Bullseye - Purple, Green

Alliance Placement Rewards:
4-Star: Ant-Man - Blue, Shards
3-Star: Quicksilver - Blue, Shards
2-Star: Bullseye - Purple, Green
1-Star: Spider-Man - Blue

Cosmic Chaos (3/12/20) - 4 Day Event
Featured Characters:
5-Star: Doctor Doom
4-Star: Ant-Man
3-Star: Quicksilver
2-Star: Bullseye

Progression Rewards:
5-Star: Doctor Doom - Shards
4-Star: Ant-Man - Blue, Shards
3-Star: Quicksilver - Green, Shards
2-Star: Bullseye - Black, Purple
1-Star: Black Widow - Purple

Placement Rewards:
5-Star: Carnage - Shards
4-Star: Maria Hill - Blue, Black, Purple, Shards
3-Star: Storm - Black, Yellow, Green. Shards
2-Star: Storm - Green, Yellow, Blue

Alliance Placement Rewards:
4-Star: Maria Hill - Purple, Shards
3-Star: Storm - Green, Shards
2-Star: Storm - Blue
1-Star: Juggernaut - Green

Lost In Time
 (3/16/20) - 3 Day Event 
*New Update*
Featured Characters:
5-Star: Carnage
4-Star: Maria Hill
3-Star: Storm
2-Star: Storm
Progression Rewards:
5-Star: Carnage - Shards
4-Star: Maria Hill - Black, Shards
3-Star: Storm - Green, Shards
2-Star: Storm - Blue, Yellow
1-Star: Juggernaut - Green
Placement Rewards:
5-Star: Mister Sinister - Shards
4-Star: Nova - Red, Black, Shards
3-Star: Daredevil - Purple, Red, Blue, Shards
2-Star: Wolverine - Green, Yellow, Red
Alliance Placement Rewards:
4-Star: Nova - Black, Shards
3-Star: Daredevil - Blue, Shards
2-Star: Wolverine - Yellow, Red
1-Star: Black Widow - Purple
Thick As Thieves
 (3/19/20) - 4 Day Event 
*New Update*
Featured Characters:
5-Star: Mister Sinister
4-Star: Nova
3-Star: Daredevil
2-Star: Wolverine
Progression Rewards:
5-Star: Mister Sinister - Shards
4-Star: Nova - Black, Shards
3-Star: Daredevil - Red, Shards
2-Star: Wolverine - Green, Yellow
1-Star: Storm - Green
Placement Rewards:
5-Star: Beta Ray Bill - Shards
4-Star: Karnak - Black, Blue, Shards
3-Star: Black Widow - Purple, Green, Red, Shards
2-Star: Ms. Marvel - Yellow, Black, Red
Alliance Placement Rewards:
4-Star: Karnak - Blue, Shards
3-Star: Black Widow - Red, Shards
2-Star: Ms. Marvel - Black, Red
1-Star: Hawkeye - Red
Honor Among Thieves
 (3/23/20) - 3 Day Event 
*New Update*
Featured Characters:
5-Star: Beta Ray Bill
4-Star: Karnak
3-Star: Black Widow
2-Star: Ms. Marvel
Progression Rewards:
5-Star: Beta Ray Bill - Shards
4-Star: Karnak - Blue, Shards
3-Star: Black Widow - Green, Shards
2-Star: Ms. Marvel - Black, Red
1-Star: Hawkeye - Purple
Placement Rewards:
5-Star: Wolverine - Shards
4-Star: Karolina Dean - Blue, Yellow, Shards
3-Star: Star-Lord - Purple, Yellow, Green, Shards
2-Star: Ares - Yellow, Red, Green
Alliance Placement Rewards:
4-Star: Karolina Dean - Yellow, Shards
3-Star: Star-Lord - Green, Shards
2-Star: Ares - Red, Green
1-Star: Storm - Green
Meet Rocket & Groot
 (3/27/20) - 4 Day Event 
*New Update*
Featured Characters:
5-Star: Wolverine
4-Star: Karolina Dean
3-Star: Star-Lord
2-Star: Ares
Progression Rewards:
5-Star: Wolverine - Shards
4-Star: Karolina Dean - Yellow, Shards
3-Star: Star-Lord - Yellow, Shards
2-Star: Ares - Yellow, Red
1-Star: Iron Man - Yellow
Placement Rewards:
5-Star: New Character - Shards
4-Star: Northstar - Black, Yellow, Shards
3-Star: Ragnarok - Green, Blue, Red, Shards
2-Star: Hawkeye - Purple, Red, Blue
Alliance Placement Rewards:
3-Star: Ragnarok - Red, Shards
2-Star: Hawkeye - Blue
1-Star: Venom - Black
UPCOMING DEADPOOL'S DAILIES
Savory (2/27/20)

3-Star Required: Doctor Strange, Thanos, Hawkeye, Star-Lord, Elektra
Crash of the Titans: Captain Marvel
Behemoth Burrito:
4-Star: Blade, 3-Star: Cyclops, 2-Star: Daken
4-Star: Luke Cage, 3-Star: Iron Fist, 2-Star: Moonstone
4-Star: Ghost, 3-Star: Doctor Strange, 2-Star: Magneto
4-Star: Mysterio, 3-Star: Kamala Khan, 2-Star: Thor
4-Star: Wolfsbane, 3-Star: Spider-Man, 2-Star: Captain America
Sweet (3/3/20)

3-Star Required: Gambit, Angel, Black Panther, Magneto, Storm
Crash of the Titans: Professor X
Behemoth Burrito:
4-Star: Mister Fantastic, 3-Star: Kamala Khan, 2-Star: Bullseye
4-Star: Hawkeye, 3-Star: Scarlet Witch, 2-Star: Wolverine
4-Star: Lockjaw, 3-Star: Iron Man, 2-Star: Wolverine
4-Star: Nico Minoru, 3-Star: Black Panther, 2-Star: Wolverine
4-Star: Karolina Dean, 3-Star: Captain Marvel, 2-Star: Thor
Savory (3/8/20)

3-Star Required: Luke Cage, Rocket & Groot, Spider-Man, Daredevil, She Hulk
Crash of the Titans: Cyclops
Behemoth Burrito:
4-Star: Nova, 3-Star: Hood, 2-Star: Black Widow
4-Star: Ant-Man, 3-Star: Captain Marvel, 2-Star: Thor
4-Star: Kraven, 3-Star: Kamala Khan, 2-Star: Thor
4-Star: Talos, 3-Star: Kamala Khan, 2-Star: Ms. Marvel
4-Star: Miles Morales, 3-Star: Thor, 2-Star: Daken
Sweet (3/13/20) *New Update*

3-Star Required: Deadpool, Gamora, Black Widow, Loki, Daken
Crash of the Titans: Rogue
Behemoth Burrito:
4-Star: Namor, 3-Star: Doctor Strange, 2-Star: Ms. Marvel
4-Star: Red Hulk, 3-Star: Scarlet Witch, 2-Star: Ms. Marvel
4-Star: Hulk (Totally Awesome), 3-Star: Magneto, 2-Star: Thor
4-Star: Deadpool, 3-Star: Colossus, 2-Star: Storm
4-Star: Jubilee, 3-Star: Cyclops, 2-Star: Wolverine
Savory (3/18/20) *New Update*

3-Star Required: Squirrel Girl, Doctor Doom, Mystique, Hulk, Falcon
Crash of the Titans: Thing
Behemoth Burrito:
4-Star: Elektra, 3-Star: Wolverine, 2-Star: Bullseye
4-Star: Sabretooth, 3-Star: Wolverine, 2-Star: Daken
4-Star: Kingpin, 3-Star: Scarlet Witch, 2-Star: Ms. Marvel
4-Star: Captain America, 3-Star: Hulk, 2-Star: Storm
4-Star: Wolverine, 3-Star: Deadpool, 2-Star: Human Torch
WEEKLY BUFFS

(2/27/20 - 3/5/20)
4-Star: Black Widow, Elektra, Professor X, Quake, Thing
3-Star: Black Widow, Daredevil, Hood, Magneto, Storm
2-Star: Daken, Hawkeye
1-Star: Hawkeye, Venom
(3/5/20 - 3/12/20)
4-Star: Ant-Man, Black Panther, Hawkeye, Thor, Valkyrie
3-Star: Bullseye, Cyclops, Doctor Doom, Human Torch, Sentry
2-Star: Bullseye, Human Torch
1-Star: Iron Man, Spider-Man
(3/12/20 - 3/19/20)
 *New Update*
4-Star: Domino, Jean Grey, Miles Morales, Sabretooth, Spider-Man
3-Star: Deadpool, Gambit, Iron Fist, Loki, She Hulk
2-Star: Magneto, Ms. Marvel
1-Star: Black Widow, Juggernaut
(3/19/20 - 3/26/20)
 *New Update*
4-Star: Black Cat, Captain Marvel, Iron Man, Karnak, Spider-Woman
3-Star: Beast, Doctor Strange, Kamala Khan, Squirrel Girl, Star-Lord
2-Star: Ares, Wovlerine
1-Star: Hawkeye, Storm
(3/19/20 - 4/2/20)
 *New Update*
4-Star: Kraven, Mordo, Namor, Shuri, Winter Soldier
3-Star: Captain America, Colossus, Hawkeye, Luke Cage, Punisher
2-Star: Captain America, Storm
1-Star: Iron Man, Venom
CHANGELOG
*(3/3/20) IceIX - Updated Versus events, Story events, Deadpool's Dailies, Weekly Buffs

*(3/17/20) IceIX - Updated Versus events, Story events, Deadpool's Dailies, Weekly Buffs