Bug/Ticket Creation Procedure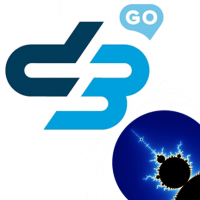 IceIX
ADMINISTRATORS
Posts: 3,522
Site Admin
Providing this so that people know the best way to get a ticket resolved.
If you experience an issue playing the game:
Please open a ticket with Customer Support at:
http://www.d3go.com/mpq-support
describing your issue. Include your user name (check the leaderboards in any Versus Tournament if you're unsure of yours) and any other applicable information. For example, if the bug has to do with Facebook gifting, it's probably best to include the email account that you have linked with Facebook. Submitting screenshots (.jpg or .png format) documenting your issue can be helpful.
Note that Brigby, Cthulhu, Lakestone, and the other Forum Admins are not Customer Support. While we talk with that team regularly, we do not have direct access to the toolset that Customer Support uses, so we can't directly help with tickets.
If you have general feedback about the game:
Check the forums and see if a thread has been started on it. If so, add your feedback to that thread. If one hasn't, feel free to make a thread in the
Suggestions and Feedback
forum if it's general feedback, or in the
Bugs and Technical Issues
forum if it's a bug. If it is the latter and you're sure that it's not user error, please also create a ticket for the issue. We regularly run through the forums and read everything. Yes, I do mean everything. Every single word on this forum is read by someone at the devs or by Customer Support, or both. We may not answer in every thread but you are most definitely being heard.
*Updated 08/13/15
This discussion has been closed.