New alliance pvp event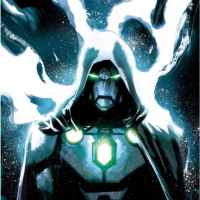 Bad
Posts: 1,003
Chairperson of the Boards
I was thinking that Lighting rounds is a special pvp event quite interesting. It gives always welcomed iso and H tokens and it is an event that you can always play having the time, healthpacks, or even if all the other events are already under control and there is nothing more to play. Also you can be hardcore beating teams and if they retal you, well nothing is lost as this event only last 1 and half hour.
And I was thinking in the weekend a different pvp could have its place, perhaps not weekly regular but it could be a change of pace.
Together with the current and normal pvps, but this special one would have a unique feature: not losing points on losing battles.
That implies that possibly players would go for quick battles knowing that there is no point penalization. For to counter that, there could be some of these additions:

-Skip button disabled
-A loaner 5* on different level scaled according to the player MMR
-Winning points for defense hits repelled, like 1/4 of a win.

Rewards should be on progression exclusively, and setting them for being possibly to achieve them just playing a bit these days.
The event could be featured on friday until sunday.
And to top on that, it could be an alliance event, meaning more rewards for alliance.
Rewards could be CL tokens and some cps, healthpacks too.

And so... what could be the implications of such ambitious project?