Hello D3 Go! Forum Users -

If you are still having trouble updating your birth date on your forum profile, then please follow the steps listed in the below discussion thread.

Please copy and paste this URL for details --> https://forums.d3go.com/discussion/72653/new-forum-terms-of-service-steps-to-update-profile

It is very important that all users complete this process, otherwise they will unfortunately be unable to actively participate in the forum on their current account.

Thank you!
Red Shift - Is Kitty "Broken" ?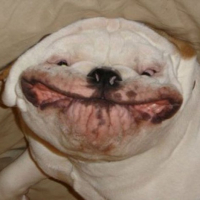 Palookaville
Posts: 41
Just Dropped In
Hope this is the correct forum to ask (I'm sure it will be moved if not)

I decided to start the "Red Shift" event early to try and get the 40 wins. Overnight I was attacked 15 time (14 of the teams were Gritty which is annoying)

But!!!!

With Kitty's purple "Circuit Breaker" power, it appears, removes Scarlet Witch's countdown tile AND then does 13,000 damage.
Maybe I am wrong, but is it not supposed to remove the countdown tile, then place another "Circuit Breaker" to remove the next countdown tile, not remove and do damage.

Basically, Kitty does 13,000 damage every move. That's gotta be broken, right?
Tagged: