Choose your own PVP adventure.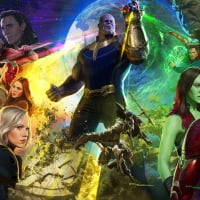 Malcrof
GLOBAL_MODERATORS
Posts: 5,971
Chairperson of the Boards
I think it may be time for PVP to be tiered. At the beginning of a season, maybe there should be a choice, 3* or 4*. 3* would be for all the 2 and 3* transitioners, and you play the 3* pvp's as they are now.
4* would be 4* pvp's. All the 4* pvp events exist, but for some reason, the 4* ones seems to never, EVER, be re-run! It's a waste to 1 and done them, so let's put them to use! Change the rewards to 1k for current event cover, 1300 for next event cover, 1500 for LT in these next tier events.
Thoughts?
Added from below"
I'm definitely on board (no pun intended) with multiple PVP events.

But how about keeping the 3* events as they are (no change at all to frequency or limitations)

Adding a new 4* event but with restrictions similar to heroic PVE:

4* and 5* characters only.
Seed teams are all 4*s with one of each cover
Event progression rewards suitable to 4* players (more ISO, 200 = random 3*, more gold tokens, 800 = featured 4*, 1000 = classic legendary token, top reward equals latest legendary token)

The above would create an enviroment in PVP where top tier 4* and 5* players will focus their time allowing for 3* players to reach better rewards in the 3* event with pushing themselves.

Lastly the addition of a new 2* event similar in restriction to the 4* event above.
1* and 2* characters only.
Event progression rewards suitable to 2* players