MPQ Sneak Peek: November 2019 Edition (Updated 11/12/19)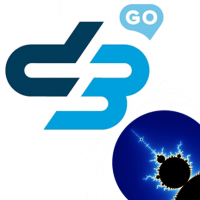 IceIX
ADMINISTRATORS
Posts: 3,339
Site Admin
Marvel Puzzle Quest Sneak Peek: Upcoming In November, 2019
(
*Important note: Anything listed below is subject to change before release. We will try to update any changes in a timely manner, but please keep in mind the info below is not guaranteed.
)
CHARACTERS

Hailing from the Scottish Highlands, Wolfsbane discovered her mutant ability to transform into a wold at an early age. After a troubled upgringing, she was rescued and brought to the Xavier Institute where she learned to control her powers. As a founding member of the New Mutants and a member of both X-Force and X-Factor, Wolfsbane always looks out for her pack. Check out Wolfsbane
HERE
.
Next character coming week of 11/18. More info soon!


UPCOMING VERSUS TOURNAMENTS
Vicious Cycle - Ghost Rider (Johnny Blaze) Versus Event (10/29/19)

Progression Rewards:
4-Star: Ghost Rider (Johnny Blaze) - Green
3-Star: Daredevil (Man Without Fear) - Blue, Red
2-Star: Captain America (Steve Rogers) - Blue
1-Star: Hawkeye (Classic) - Red

Placement Rewards:
4-Star: Blade (Modern) - Red, Green
3-Star: Cyclops (Uncanny) - Red, Yellow, Black
2-Star: Magneto (Marvel NOW) - Blue, Purple, Red

Alliance Placement Rewards:
3-Star: Cyclops (Uncanny) - Black
2-Star: Magneto (Marvel NOW) - Purple, Red

Blood for Blood - Blade (Modern) Versus Event (10/31/19)

Progression Rewards:
4-Star: Blade (Modern) - Black
3-Star: Cyclops (Uncanny) - Red, Yellow
2-Star: Human Torch (Johnny Storm) - Green
1-Star: Iron Man (Model 35) - Red

Placement Rewards:
4-Star: Cloak and Dagger - Black, Purple
3-Star: Squirrel Girl - Purple, Green, Yellow
2-Star: Daken (DA) - Green, Black, Blue

Alliance Placement Rewards:
3-Star: Squirrel Girl - Yellow
2-Star: Daken (DA) - Black, Blue

Double Jeopardy - Cloak and Dagger Versus Event (11/03/19)

Progression Rewards:
4-Star: Cloak and Dagger - Yellow
3-Star: Squirrel Girl - Purple, Green
2-Star: Daken (DA) - Black
1-Star: Storm (Modern) - Green

Placement Rewards:
4-Star: Venom (Eddie Brock) - Green, Black
3-Star: Doctor Doom (Classic) - Black, Blue, Purple
2-Star: Wolverine (Astonishing) - Yellow, Green, Red

Alliance Placement Rewards:
3-Star: Doctor Doom (Classic) - Purple
2-Star: Wolverine (Astonishing) - Green, Red

Tongue Lashing - Venom (Eddie Brock) Versus Event (11/05/19)

Progression Rewards:
4-Star: Venom (Eddie Brock) - Yellow
3-Star: Doctor Doom (Classic) - Black, Blue
2-Star: Wolverine (Astonishing) - Red
1-Star: Iron Man (Model 35) - Blue

Placement Rewards:
4-Star: Carnage (Cletus Kasady) - Black, Green
3-Star: Deadpool (It's Me!) - Purple, Red, Black
2-Star: Daken (DA) - Black, Blue, Green

Alliance Placement Rewards:
3-Star: Deadpool (It's Me!) - Black
2-Star: Daken (DA) - Blue, Green

Slice and Dice - Carnage (Cletus Kasady) Versus Event (11/07/19)

Progression Rewards:
4-Star: Carnage (Cletus Kasady) - Red
3-Star: Deadpool (It's Me!) - Purple, Red
2-Star: Daken (DA) - Blue
1-Star: Black Widow (Modern) - Purple

Placement Rewards:
4-Star: Wolfsbane (Rahne Sinclair) - Red, Purple
3-Star: Iron Fist (Danny Rand) - Green, Purple, Black
2-Star: Ares - Green, Red, Yellow

Alliance Placement Rewards:
3-Star: Iron Fist (Danny Rand) - Black
2-Star: Ares - Red, Yellow

Right As Rahne
- Wolfsbane (Rahne Sinclair) Versus Event (11/10/19)
Progression Rewards:
4-Star: Wolfsbane (Rahne Sinclair) - Black
3-Star: Iron Fist (Danny Rand) - Green, Purple
2-Star: Ares - Yellow
1-Star: Venom (DA) - Black
Placement Rewards:
4-Star: Nebula - Red, Green, Black
3-Star: Bullseye (Classic) - Black, Green, Purple
2-Star: Daken (DA) - Blue, Green, Black
Alliance Placement Rewards:
3-Star: Bullseye (Classic) - Purple
2-Star: Daken (DA) - Green, Black
Best Friends Forever
- Offseason Versus Event (11/10/19)
*New Update*

Progression Rewards:
4-Star: Nebula - Green
3-Star: Bullseye (Classic) - Black, Green
2-Star: Daken (DA) - Purple
1-Star: Black Widow (Modern) - Blue
Placement Rewards:
4-Star: Nick Fury - Blue, Purple
3-Star: Captain Marvel - Black, Yellow, Red
2-Star: Ares - Red, Yellow, Green
Alliance Placement Rewards:
3-Star: Captain Marvel - Red
2-Star: Ares - Yellow, Green
Fly, Fight, Win
- Captain Marvel Versus Event (11/14/19)
*New Update*
START OF REALITY SEASON

Progression Rewards:
4-Star: Nick Fury - Yellow
3-Star: Captain Marvel - Black, Yellow
2-Star: Captain America - Red
1-Star: Spider-Man - Blue
Placement Rewards:
4-Star: Nico Minoru - Yellow, Purple
3-Star: Hood - Black, Blue, Yellow
2-Star: Hawkeye - Blue, Red, Purple
Alliance Placement Rewards:
3-Star: Hood - Yellow
2-Star: Hawkeye - Red, Purple
Unholy Outlaw
- Hood Versus Event (11/17/19)
*New Update*

Progression Rewards:
4-Star: Nico Minoru - Blue
3-Star: Hood - Black, Blue
2-Star: Hawkeye - Blue
1-Star: Hawkeye - Purple
Placement Rewards:
4-Star: Nightcrawler - Red, Blue
3-Star: Beast - Yellow, Green, Blue
2-Star: Black Widow - Purple, Blue, Black
Alliance Placement Rewards:
3-Star: Beast - Blue
2-Star: Black Widow - Blue, Black
Real McCoy
- Beast Versus Event (11/19/19)
*New Update*

Progression Rewards:
4-Star: Nightcrawler - Purple
3-Star: Beast - Yellow, Green
2-Star: Black Widow - Purple
1-Star: Spider-Man - Red
Placement Rewards:
4-Star: Nova - Black, Red
3-Star: Colossus - Red, Black, Yellow
2-Star: Hawkeye - Red, Purple, Blue
Alliance Placement Rewards:
3-Star: Colossus - Yellow
2-Star: Hawkeye - Purple, Blue
Real Steel
- Colossus Versus Event (11/21/19)
*New Update*

Progression Rewards:
4-Star: Nova - Yellow
3-Star: Colossus - Red, Black
2-Star: Hawkeye - Red
1-Star: Iron Man - Yellow
Placement Rewards:
4-Star: New Character - Black, Red
3-Star: Hawkeye - Blue, Black, Purple
2-Star: Moonstone - Red, Purple, Black
Alliance Placement Rewards:
3-Star: Hawkeye - Purple
2-Star: Moonstone - Purple, Black

UPCOMING STORY EVENTS
Venom Bomb - 4 Day Duration (10/27/19)

Featured Characters:
5-Star: Star-Lord (Awesome Mix Vol 2)
4-Star: Human Torch (Jim Hammond)
3-Star: Squirrel Girl
2-Star: Thor (Marvel NOW)

Progression Rewards:
4-Star: Human Torch (Jim Hammond) - Green
3-Star: Squirrel Girl - Green, Yellow
2-Star: Thor (Marvel NOW) - Green, Yellow
1-Star: Juggernaut (Classic) - Red

Placement Rewards:
4-Star: Spider-Man 2099 - Blue, Yellow, Black
3-Star: Black Panther (T'Challa) - Yellow, Black, Blue
2-Star: Captain America (Steve Rogers) - Red, Blue, Yellow

Alliance Placement Rewards:
4-Star: Spider-Man 2099 - Blue
3-Star: Black Panther (T'Challa) - Blue
2-Star: Captain America (Steve Rogers) - Red, Blue
1-Star: Hawkeye (Classic) - Red

Sinister Six - 3 Day Duration (10/31/19)

Featured Characters:
4-Star: Spider-Man 2099
3-Star: Black Panther (T'Challa)
2-Star: Captain Marvel (Ms. Marvel)

Character Categories: Spider-Man, Hawkeye, Black Widow, Iron Man, Thor, Hulk, Wolverine

Progression Rewards:
4-Star: Spider-Man 2099 - Yellow
3-Star: Black Panther (T'Challa) - Yellow, Black

Alliance Round Rewards:
4-Star: Captain America (Worthy) - Blue, Red, Yellow
3-Star: Psylocke - Black, Red, Blue

Meet Rocket & Groot - 4 Day Duration (11/03/19)

Featured Characters:
5-Star: Iceman (Bobby Drake)
4-Star: Captain America (Worthy)
3-Star: Psylocke
2-Star: Bullseye (DA)

Progression Rewards:
4-Star: Captain America (Worthy) - Red
3-Star: Psylocke - Blue. Black, Red
2-Star: Bullseye (DA) - Green, Black
1-Star: Storm (Modern) - Green

Placement Rewards:
4-Star: Quake - Yellow, Blue, Green
3-Star: Scarlet Witch - Blue, Purple, Green
2-Star: Storm (Classic) - Green, Blue, Yellow

Alliance Placement Rewards:
4-Star: Quake - Yellow
3-Star: Scarlet Witch - Green
2-Star: Storm (Classic) - Green, Blue
1-Star: Iron Man (Mark 35) - Blue

S.H.I.E.L.D. Training - Wolfsbane (Rahne Sinclair) (11/07/19)
Featured Characters:
4-Star: Wolfsbane (Rahne Sinclair), Nico Minoru, Quake, Deadpool (X-Force)

Strange Sights - 3 Day Duration (11/07/19)

Featured Characters:
5-Star: Professor X (Classic)
4-Star: Quake
3-Star: Scarlet Witch
2-Star: Storm (Classic)

Progression Rewards:
4-Star: Quake - Blue
3-Star: Scarlet Witch - Blue, Green, Purple
2-Star: Storm (Classic) - Green, Blue
1-Star: Black Widow (Modern) - Purple

Placement Rewards:
4-Star: Wolfsbane (Rahne Sinclair) - Black, Red, Purple
3-Star: Sentry - Green, Yellow, Red
2-Star: Wolverine (Astonishing) - Yellow, Green, Red
1-Star: Venom (DA) - Purple, Black

Alliance Placement Rewards:
4-Star: Wolfsbane (Rahne Sinclair) - Purple
3-Star: Sentry - Red
2-Star: Wolverine (Astonishing) - Red
1-Star: Venom (DA) - Black



The Hunt
- 4 Day Duration (11/10/19)
Featured Characters:
5-Star: Storm (Ororo Munroe)
4-Star: Wolfsbane (Rahne Sinclair)
3-Star: Sentry
2-Star: Wolverine (Astonishing)
Progression Rewards:
4-Star: Wolfsbane (Rahne Sinclair) - Red
3-Star: Sentry - Green, Red, Yellow
2-Star: Wolverine (Astonishing) - Red, Green
1-Star: Black Widow (Modern) - Blue
Placement Rewards:
4-Star: Star-Lord (Legendary Outlaw) - Purple, Yellow, Red
3-Star: Beast - Green, Blue, Yellow
2-Star: Captain Marvel (Ms Marvel) - Black, Yellow, Red
Alliance Placement Rewards:
4-Star: Star-Lord (Legendary Outlaw) - Red
3-Star: Beast - Yellow
2-Star: Captain Marvel (Ms Marvel) - Yellow, Red
1-Star: Venom (DA) - Black


Gwen Prix
- 5 Day Duration (11/11/19)
Pin Rewards
Day One: Hawkeye (Modern) or Magneto (Marvel NOW)
Day Two: 1000 Iso-8 or 1x Elite Token
Day Three: Gambit (Modern) or Ragnarok
Day Four: 1000 Iso-8 or 1x Elite Token
Day Five: Mordo or Mr. Fantastic
Infinite Pursuit
- 3 Day Duration (11/14/19)
*New Update*
Featured Characters:
5-Star: Iron Man
4-Star: Star-Lord
3-Star: Beast
2-Star: Ms. Marvel
Progression Rewards:
4-Star: Star-Lord - Purple
3-Star: Beast - Green, Yellow
2-Star: Ms. Marvel - Red, Yellow
1-Star: Hawkeye - Red
Placement Rewards:
4-Star: Spider-Man 2099 - Black, Blue, Yellow
3-Star: Angel - Black, Green, Blue
2-Star: Ares - Yellow, Green, Red
Alliance Placement Rewards:
4-Star: Spider-Man 2099 - Black
3-Star: Angel - Blue
2-Star: Ares - Green, Red
1-Star: Spider-Man - Red
Hearts of Darkness
- 4 Day Duration (11/17/19)
*New Update*
Featured Characters:
5-Star: Ghost Rider
4-Star: Spider-Man 2099
3-Star: Angel
2-Star: Ares
Progression Rewards:
4-Star: Spider-Man 2099 - Blue
3-Star: Angel - Black, Blue, Green
2-Star: Ares - Red, Green
1-Star: Spider-Man - Purple
Placement Rewards:
4-Star: Human Torch - Yellow, Red, Green
3-Star: Doctor Octopus - Purple, Black, Green
2-Star: Moonstone - Black, Red, Purple
Alliance Placement Rewards:
4-Star: Human Torch - Yellow
3-Star: Doctor Octopus - Green
2-Star: Moonstone - Red, Purple
1-Star: Hawkeye - Purple
S.H.I.E.L.D. Training
- New Character (???) (11/21/19)
*New Update*
Featured Characters:
4-Star: New Character, Human Torch, Kraven, Sam Wilson
Deadpool vs MPQ
- 4 Day Duration (11/21/19)
*New Update*
Featured Characters:
5-Star: Iceman
4-Star: Human Torch
3-Star: Doctor Octopus
2-Star: Moonstone
Progression Rewards:
4-Star: Human Torch - Green
3-Star: Doctor Octopus - Purple, Green, Black
2-Star: Moonstone - Purple, Red
1-Star: Juggernaut - Green
Placement Rewards:
4-Star: New Character - Blue, Black, Red
3-Star: Iron Fist - Purple, Black, Green
2-Star: Human Torch - Green, Red, Black
1-Star: Iron Man - Blue, Red
Alliance Placement Rewards:
4-Star: New Character - Red
3-Star: Iron Fist - Green
2-Star: Human Torch - Black
1-Star: Iron Man - Blue
Cosmic Chaos
- 3 Day Duration (11/25/19)
*New Update*
Featured Characters:
5-Star: Professor X
4-Star: New Character
3-Star: Iron Fist
2-Star: Human Torch
Progression Rewards:
4-Star: New Character - Black
3-Star: Iron Fist - Purple, Green, Black
2-Star: Human Torch - Black, Red
1-Star: Iron Man - Yellow
Placement Rewards:
4-Star: Captain America (Endgame) - Yellow, Blue, Red
3-Star: Deadpool - Purple, Red, Black
2-Star: Black Widow - Blue, Black, Purple
Alliance Placement Rewards:
4-Star: Captain America (Endgame) - Yellow
3-Star: Deadpool - Black
2-Star: Black Widow - Black, Purple
1-Star: Juggernaut - Red
UPCOMING DEADPOOL'S DAILIES
Savory
(10/30/19)
3-Star Required: Beast, Bullseye (Classic), Captain America (Super Soldier), Sentry, Punisher (Dark Reign)
Crash of the Titans: Wolverine (X-Force)
Behemoth Burrito:
Venom (Eddie Brock), Bullseye (Classic), Moonstone
Thanos (Endgame), Cyclops (Uncanny), Storm (Classic)
Juggernaut (Fear Itself), Daredevil (Man Without Fear), Thor (Marvel NOW)
Sandman, Iron Man (Model 40), Captain Marvel (Ms. Marvel)
Thor (Jane Foster), Iron Man (Model 40), Human Torch (Johnny Storm)

Sweet
(11/04/19)
3-Star Required: Blade (Classic), Wolverine (Patch), Human Torch (Classic), Colossus, Cyclops (Uncanny)
Crash of the Titans: Domino
Behemoth Burrito:
Gwenpool, The Hood, Wolverine (Astonishing)
Spider-Gwen, Spider-Man (Classic), Thor (Marvel NOW)
Kate Bishop, Punisher (Dark Reign), Thor (Marvel NOW)
Iron Man (Hulkbuster), Doctor Doom (Classic), Ares
Nebula, Thanos (Modern), Wolverine (Astonishing)
Savory
(11/9/19)
*New Update*
3-Star Required: Hood, Doctor Octopus, Thor, Captain Marvel, Iron Man
Crash of the Titans: America Chavez
Behemoth Burrito:
4-Star: Black Widow, 3-Star: Captain America, 2-Star: Human Torch
4-Star: Spider-Man, 3-Star: Scarlet Witch, 2-Star: Storm
4-Star: Medusa, 3-Star: Wolverine, 2-Star: Bullseye
4-Star: Riri Williams, 3-Star: Luke Cage, 2-Star: Black Widow
4-Star: War Machine, 3-Star: Hulk, 2-Star: Hawkeye
Sweet
(11/14/19)
*New Update*
3-Star Required: Iron Fist, Ragnarok, Kamala Khan, Quicksilver, Scarlet Witch
Crash of the Titans: Prowler
Behemoth Burrito:
4-Star: Wasp, 3-Star: Falcon, 2-Star: Bullseye
4-Star: Spider-Woman, 3-Star: Mystique, 2-Star: Wolverine
4-Star: Human Torch, 3-Star: Star-Lord, 2-Star: Thor
4-Star: Ghost Rider, 3-Star: Iron Man, 2-Star: Magneto
4-Star: Black Panther, 3-Star: Iron Fist, 2-Star: Bullseye
Savory
(11/19/19)
*New Update*
3-Star Required: Vision, Dr. Strange, Thanos, Hawkeye, Star-Lord
Crash of the Titans: Vulture
Behemoth Burrito:
4-Star: Star-Lord, 3-Star: Quicksilver, 2-Star: Hawkeye
4-Star: Hulk (Main Event), 3-Star: Dr. Strange, 2-Star: Moonstone
4-Star: Moon Knight, 3-Star: Thanos, 2-Star: Thor
4-Star: Shuri, 3-Star: Bullseye, 2-Star: Captain America
4-Star: Mordo, 3-Star: Quicksilver, 2-Star: Wolverine
WEEKLY BUFFS
(10/31/19 - 11/07/19)
4-Star: Ant-Man, Black Panther (King), Hawkeye (Ronin), Thor (Jane Foster), Valkyrie
3-Star: Bullseye (Classic), Cyclops (Uncanny), Doctor Doom (Classic), Squirrel Girl, Star-Lord (Peter Quill)
2-Star: Human Torch (Johnny Storm), Wolverine (Astonishing)
1-Star: Iron Man (Model 35), Storm (Modern)
(11/07/19 - 11/14/19)
4-Star: Domino, Jean Grey (All-New), Miles Morales, Sabretooth, Spider-Man (Infinity War)
3-Star: Deadpool (It's Me!), Gambit (Modern), Iron Fist (Danny Rand), Kamala Khan, Punisher (Dark Reign)
2-Star: Ares, Storm (Classic)
1-Star: Black Widow (Modern), Venom (DA)
(11/14/19 - 11/21/19)
*New Update*
4-Star: Black Cat, Captain Marvel, Winter Soldier, Hulkbuster, Spider-Woman
3-Star: Beast, Dr. Strange, Luke Cage, Scarlet Witch, Thor
2-Star: Black Widow, Captain America
1-Star: Hawkeye, Spider-Man
(11/21/19 - 11/28/19)
*New Update*
4-Star: Kraven, Mordo, Namor, Shuri, Spider-Man 2099
3-Star: Captain America, Colossus, Hawkeye, Spider-Man, Thanos
2-Star: Moonstone, Thor
1-Star: Iron Man, Juggernaut
CHANGELOG
*(10/31/19) IceIX - Updated Versus events, Story events, Deadpool's Dailies, Weekly Buffs

*(11/12/19) IceIX - Updated Versus events, Story events, Deadpool's Dailies, Weekly Buffs