Marvel Puzzle Quest Sneak Peek: July, 2020 (Updated 7/28/20)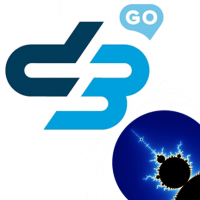 IceIX
ADMINISTRATORS
Posts: 3,554
Site Admin
Marvel Puzzle Quest Sneak Peek: Upcoming In July, 2020
(
*Important note: Anything listed below is subject to change before release. We will try to update any changes in a timely manner, but please keep in mind the info below is not guaranteed.
)
CHARACTERS

"Erik Stevens grew up in America, orphaned after the death of his father, Prince N'Jobu of Wakanda. After graduating from MIT and the United States Naval Academy, Erik was eventually recruited as a government black ops mercenary, where he earned the name "Killmonger" for his ferocity in battle. Killmonger vows to one day return to Wakanda to overthrow King T'Challa, and rule the country his own way." Information on our next 5-Star character 
here
!
"Misty Knight is New York City's protector and the woman behind the curtain at the the Heroes for Hire. In the field, she's a master of martial arts with a bionic powered punch. As a leader, she is a skilled tactician who uses her large network of heroes to pull off complex operations. No matter how dangerous the mission, Misty Knight is an unstoppable force of justice." Information on our next 4-Star character here!
"After Venom left for a new host, Eddie Brock was left with harmless symbiote antibodies. But after exposure to positive energy, these antibodies mutated, creating a brand-new symbiote with incredible healing powers. As Anti-Venom, Brock seeks to redeem his past crimes and eradicate Venom once and for all." Information on Anti-Venom (Eddie Brock) available
here
!
UPCOMING VERSUS TOURNAMENTS
God of Lies - Loki Versus Event (2020-07-01)
Progression Rewards:
4-Star: Mordo - Black, Shards
3-Star: Loki - Green, Shards
2-Star: Ares - Red
1-Star: Spider-Man - Blue

Placement Rewards:
5-Star: Havok - Shards
4-Star: Peggy Carter - Blue, Shards
3-Star: Magneto - Purple, Red, Shards
2-Star: Bullseye - Black, Purple, Green

Alliance Placement Rewards:
3-Star: Magneto - Red, Shards
2-Star: Bullseye - Purple, Green

For Victory - Peggy Carter Versus Event (2020-07-02)
Progression Rewards:
4-Star: Peggy Carter - Yellow, Shards
3-Star: Magneto - Red, Shards
2-Star: Bullseye - Purple
1-Star: Storm - Green

Placement Rewards:
5-Star: New Character - Shards
4-Star: Mister Fantastic - Blue, Shards
3-Star: Hood - Black, Blue, Shards
2-Star: Captain America - Yellow, Blue, Red

Alliance Placement Rewards:
3-Star: Hood - Blue, Shards
2-Star: Captain America - Blue, Red

Right To Rule - New Character Versus Event (2020-07-05)
Progression Rewards:
4-Star: Mister Fantastic - Black, Shards
3-Star: Hood - Blue, Shards
2-Star: Hawkeye - Red
1-Star: Juggernaut - Red

Placement Rewards:
5-Star: Hawkeye - Shards
4-Star: Sam Wilson - Red, Shards
3-Star: Rocket & Groot - Green, Yellow, Shards
2-Star: Bullseye - Purple, Green, Black

Alliance Placement Rewards:
3-Star: Rocket & Groot - Yellow, Shards
2-Star: Bullseye - Green, Black

Close Air Support - Sam Wilson Versus Event (2020-07-07)
Progression Rewards:
4-Star: Sam Wilson - Blue, Shards
3-Star: Rocket and Groot - Green, Shards
2-Star: Bullseye - Green
1-Star: Storm - Green

Placement Rewards:
5-Star: Hela - Shards
4-Star: Mysterio - Blue, Shards
3-Star: Elektra - Red, Black, Shards
2-Star: Daken - Blue, Black, Purple

Alliance Placement Rewards:
3-Star: Elektra - Black, Shards
2-Star: Daken - Black, Purple

Assassin for Hire - Elektra Versus Event (2020-07-09)
Progression Rewards:
4-Star: Mysterio - Yellow, Shards
3-Star: Elektra - Black, Shards
2-Star: Daken - Black
1-Star: Hawkeye - Red

Placement Rewards:
5-Star: Hulk (Bruce Banner) - Shards
4-Star: Namor - Purple, Shards
3-Star: Star-Lord - Yellow, Green, Shards
2-Star: Captain America - Yellow, Blue, Red

Alliance Placement Rewards:
3-Star: Star-Lord - Green, Shards
2-Star: Captain America - Blue, Red

Hooked On A Feeling - Star-Lord Versus Event (2020-07-12)
Progression Rewards:
4-Star: Namor - Green, Shards
3-Star: Star-Lord - Green, Shards
2-Star: Captain America - Blue
1-Star: Hawkeye - Purple

Placement Rewards:
5-Star: Hulk (Immortal) - Shards
4-Star: Nebula - Red, Shards
3-Star: Scarlet Witch - Blue, Green, Shards
2-Star: Moonstone - Black, Red, Purple

Alliance Placement Rewards:
3-Star: Scarlet Witch - Green, Shards
2-Star: Moonstone - Red, Purple

Red Shift - Scarlet Witch Versus Event (2020-07-14)
Progression Rewards:
4-Star: Nebula - Green, Shards
3-Star: Scarlet Witch - Green, Shards
2-Star: Daken - Purple
1-Star: Iron Man - Yellow

Placement Rewards:
5-Star: Iceman - Shards
4-Star: Nick Fury - Blue, Shards
3-Star: Blade - Purple, Black, Shards
2-Star: Captain America - Blue, Red, Yellow

Alliance Placement Rewards:
3-Star: Blade - Black, Shards
2-Star: Captain America - Red, Yellow

High Stakes - Blade Versus Event (2020-07-16)
Progression Rewards:
4-Star: Nick Fury - Yellow, Shards
3-Star: Blade - Black, Shards
2-Star: Captain America - Red
1-Star: Spider-Man - Red

Placement Rewards:
5-Star: Iron Man - Shards
4-Star: Misty Knight - Green, Shards
3-Star: She-Hulk - Blue, Red, Shards
2-Star: Bullseye - Black, Purple, Green

Alliance Placement Rewards:
3-Star: She-Hulk - Red, Shards
2-Star: Bullseye - Purple, Green

Knight Shift - Misty Knight Versus Event (2020-07-19)
Progression Rewards:
4-Star: Misty Knight - Blue, Shards
3-Star: She-Hulk - Red, Shards
2-Star: Bullseye - Black
1-Star: Venom - Purple

Placement Rewards:
5-Star: Jean Grey - Shards
4-Star: Nico Minoru - Yellow, Shards
3-Star: Luke Cage - Black, Red, Shards
2-Star: Captain America - Red, Yellow, Blue

Alliance Placement Rewards:
3-Star: Luke Cage - Red, Shards
2-Star: Captain America - Yellow, Blue

Earth's Mightiest - Avengers Versus Event (2020-07-21)
Progression Rewards:
4-Star: Nico Minoru - Blue, Shards
3-Star: Luke Cage - Red, Shards
2-Star: Captain America - Yellow
1-Star: Iron Man - Yellow

Placement Rewards:
5-Star: Jessica Jones - Shards
4-Star: Nightcrawler - Red, Shards
3-Star: Captain Marvel - Red, Yellow, Shards
2-Star: Black Widow - Blue, Purple, Black

Alliance Placement Rewards:
3-Star: Captain Marvel - Yellow, Shards
2-Star: Black Widow - Purple, Black

Fly-Fight-Win - Captain Marvel Versus Event (2020-07-23)
Progression Rewards:
4-Star: Nico Minoru - Purple, Shards
3-Star: Captain Marvel - Yellow, Shards
2-Star: Black Widow - Blue
1-Star: Juggernaut - Red

Placement Rewards:
5-Star: Kingpin - Shards
4-Star: Northstar - Blue, Shards
3-Star: Thor - Red, Green, Shards
2-Star: Daken - Black, Purple, Blue

Alliance Placement Rewards:
3-Star: Thor - Green, Shards
2-Star: Daken - Purple, Blue

Lord of Thunder - Thor Versus Event (2020-07-26)
Progression Rewards:
4-Star: Northstar - Black, Shards
3-Star: Thor - Green, Shards
2-Star: Daken - Purple
1-Star: Juggernaut - Green

Placement Rewards:
5-Star: Kitty Pryde - Shards
4-Star: Nova - Black, Shards
3-Star: Hood - Black, Blue, Shards
2-Star: Black Widow - Purple, Black, Blue

Alliance Placement Rewards:
3-Star: Hood - Blue, Shards
2-Star: Black Widow - Black, Blue

Unholy Outlaw
 - The Hood Versus Event (2020-07-28) 
*New Update*
Progression Rewards:
4-Star: Nova - Yellow, Shards
3-Star: Hood - Blue, Shards
2-Star: Black Widow - Black
1-Star: Storm - Green
Placement Rewards:
5-Star: Loki - Shards
4-Star: Peggy Carter - Blue, Shards
3-Star: Beast - Green, Yellow, Shards
2-Star: Daken - Purple, Blue, Black
Alliance Placement Rewards:
3-Star: Beast - Yellow, Shards
2-Star: Daken - Blue, Black
Real McCoy
 - Beast Versus Event (2020-07-30) 
*New Update*
Progression Rewards:
4-Star: Peggy Carter - Yellow, Shards
3-Star: Beast - Blue, Shards
2-Star: Daken - Blue
1-Star: Black Widow - Blue
Placement Rewards:
5-Star: Mister Sinister - Shards
4-Star: Anti-Venom - Black, Shards
3-Star: Captain America - Blue, Red, Shards
2-Star: Storm - Yellow, Blue, Green
Alliance Placement Rewards:
3-Star: Captain America - Red, Shards
2-Star: Storm - Blue, Green
Brace for the Cure
 - Anti-Venom Versus Event (2020-08-02) 
*New Update*
Progression Rewards:
4-Star: Anti-Venom - Red, Shards
3-Star: Captain America - Red, Shards
2-Star: Magneto - Red
1-Star: Black Widow - Purple
Placement Rewards:
5-Star: Okoye - Shards
4-Star: Professor X - Purple, Shards
3-Star: Colossus - Black, Red, Shards
2-Star: Daken - Blue, Black, Purple
Alliance Placement Rewards:
3-Star: Colossus - Red, Shards
2-Star: Daken - Black, Purple


UPCOMING STORY EVENTS
Cosmic Chaos (6/28/20) - 4 Day Event
Featured Characters:
5-Star: Black Panther
4-Star: Super Skrull
3-Star: Gamora
2-Star: Hawkeye

Progression Rewards:
5-Star: Black Panther - Shards
4-Star: Super Skrull - Green, Shards
3-Star: Gamora - Green, Shards
2-Star: Hawkeye - Red, Purple
1-Star: Spider-Man - Red

Placement Rewards:
5-Star: Thanos - Shards
4-Star: Peggy Carter - Yellow, Blue, Shards
3-Star: Magneto - Purple, Red, Blue, Shards
2-Star: Moonstone - Purple, Black, Red

Alliance Placement Rewards:
4-Star: Peggy Carter - Blue, Shards
3-Star: Magneto - Red, Blue, Shards
2-Star: Moonstone - Black, Red

Unstable Iso-8 (7/2/20) - 4 Day Event
Featured Characters:
5-Star: Thanos
4-Star: Peggy Carter
3-Star: Magneto
2-Star: Moonstone

Progression Rewards:
5-Star: Thanos - Shards
4-Star: Peggy Carter - Yellow, Shards
3-Star: Magneto - Red, Shards
2-Star: Moonstone - Red, Black
1-Star: Storm - Black

Placement Rewards:
5-Star: New Character - Shards
4-Star: Maria Hill - Black, Purple, Shards
3-Star: Thanos - Purple, Black, Green, Shards
2-Star: Human Torch - Green, Black, Red

Alliance Placement Rewards:
3-Star: Thanos - Green, Shards
2-Star: Human Torch - Red

Honor Among Thieves (7/6/20) - 3 Day Event
Featured Characters:
5-Star: Apocalypse
4-Star: Maria Hill
3-Star: Thanos
2-Star: Human Torch

Progression Rewards:
5-Star: New Character - Shards
4-Star: Maria Hill - Black, Shards
3-Star: Thanos - Black, Shards
2-Star: Human Torch - Green, Black
1-Star: Juggernaut - Red

Placement Rewards:
5-Star: Yelena Belova - Shards
4-Star: Hellcat - Purple, Red, Shards
3-Star: Daken - Blue, Black, Purple, Shards
2-Star: Magneto - Blue, Red, Purple

Alliance Placement Rewards:
4-Star: Hellcat - Red, Shards
3-Star: Daken - Purple, Shards
2-Star: Magneto - Red, Purple

Thick As Thieves (7/9/20) - 4 Day Event
Featured Characters:
5-Star: Yelena Belova
4-Star: Hellcat
3-Star: Daken
2-Star: Magneto

Progression Rewards:
5-Star: Yelena Belova - Shards
4-Star: Hellcat - Purple, Shards
3-Star: Daken - Black, Shards
2-Star: Magneto - Blue, Red
1-Star: Hawkeye - Red

Placement Rewards:
5-Star: Onslaught - Shards
4-Star: Super Skrull - Purple, Green, Shards
3-Star: Doctor Strange - Yellow, Purple, Blue, Shards
2-Star: Daken - Blue, Black, Purple

Alliance Placement Rewards:
4-Star: Super Skrull - Green, Shards
3-Star: Doctor Strange - Blue, Shards
2-Star: Daken - Black, Purple

Meet Rocket & Groot (7/13/20) - 3 Day Event
Featured Characters:
5-Star: Onslaught
4-Star: Super Skrull
3-Star: Doctor Strange
2-Star: Daken

Progression Rewards:
5-Star: Onslaught - Shards
4-Star: Super Skrull - Purple, Shards
3-Star: Doctor Strange - Purple, Shards
2-Star: Daken - Blue, Black
1-Star: Iron Man - Blue

Placement Rewards:
5-Star: Apocalypse - Shards
4-Star: Ghost - Red, Purple, Shards
3-Star: Bullseye - Black, Purple, Green, Shards
2-Star: Thor - Red, Green, Yellow

Alliance Placement Rewards:
4-Star: Ghost - Purple, Shards
3-Star: Bullseye - Green, Shards
2-Star: Thor - Green, Yellow

Webbed Wonder (7/16/20) - 4 Day Event
Featured Characters:
5-Star: Apocalypse
4-Star: Ghost
3-Star: Bullseye
2-Star: Thor

Progression Rewards:
5-Star: Apocalypse - Shards
4-Star: Ghost - Red, Shards
3-Star: Bullseye - Purple, Shards
2-Star: Thor - Red, Green
1-Star: Spider-Man - Blue

Placement Rewards:
5-Star: Iron Man - Shards
4-Star: New Character - Blue, Yellow, Green, Shards
3-Star: Captain America - Blue, Red, Yellow, Shards
2-Star: Venom - Purple, Black

Alliance Placement Rewards:
4-Star: New Character - Green, Shards
3-Star: Captain America - Yellow, Shards
2-Star: Venom - Black

The Hunt (7/20/20) - 3 Day Event
Featured Characters:
5-Star: Iron Man
4-Star: Misty Knight
3-Star: Captain America
2-Star: Black Widow

Progression Rewards:
5-Star: Iron Man - Shards
4-Star: Misty Knight - Yellow, Shards
3-Star: Captain America - Red, Shards
2-Star: Black Widow - Blue, Purple
1-Star: Venom - Purple

Placement Rewards:
5-Star: Hulk (Bruce Banner) - Shards
4-Star: Agent Venom - Black, Red, Shards
3-Star: Captain Marvel - Yellow, Black, Red, Shards
2-Star: Captain America -Yellow, Blue, Red

Alliance Placement Rewards:
4-Star: Agent Venom - Black, Shards
3-Star: Captain Marvel - Red, Shards
2-Star: Captain America - Blue, Red

Battle at the Basilica (7/23/20) - 3 Day Boss Event
Featured Characters:
4-Star: Agent Venom
3-Star: Captain Marvel
2-Star: Captain America

Progression Rewards:
4-Star: Agent Venom - Black, Shards
3-Star: Captain Marvel - Black, Shards
2-Star: Captain America - Blue

Score Target Rewards:
4-Star: Legion - Blue, Yellow, Green
3-Star: Luke Cage - Yellow, Red, Black

Venom Bomb (7/26/20) - 4 Day Event
Featured Characters:
5-Star: Hulk (Bruce Banner)
4-Star: Legion
3-Star: Luke Cage
2-Star: Bullseye

Progression Rewards:
5-Star: Hulk (Bruce Banner) - Shards
4-Star: Legion - Yellow, Shards
3-Star: Luke Cage - Red, Shards
2-Star: Bullseye - Black, Purple
1-Star: Juggernaut - Green

Placement Rewards:
5-Star: Yelena Belova - Shards
4-Star: Hellcat - Yellow, Purple, Shards
3-Star: Kamala Khan - Purple, Yellow, Green, Shards
2-Star: Storm - Yellow, Blue, Green

Alliance Placement Rewards:
4-Star: Hellcat - Purple, Shards
3-Star: Kamala Khan - Yellow, Green, Shards
2-Star: Storm - Blue, Green

Fight For Wakanda
 (7/30/20) - 4 Day Event
Featured Characters:
5-Star: Yelena Belova
4-Star: Hellcat
3-Star: Kamala Khan
2-Star: Storm
Progression Rewards:
5-Star: Yelena Belova - Shards
4-Star: Hellcat - Yellow, Shards
3-Star: Kamala Khan - Yellow, Shards
2-Star: Storm - Green, Blue
1-Star: Iron Man - Blue
Placement Rewards:
5-Star: Onslaught - Shards
4-Star: New Character - Red, Purple, Black, Shards
3-Star: Iron Man - Blue, Red, Yellow, Shards
2-Star: Wolverine - Green, Yellow, Red
Alliance Placement Rewards:
4-Star: New Character - Black, Shards
3-Star: Iron Man - Red, Yellow, Shards
2-Star: Wolverine - Yellow, Red
Strange Sights
 (8/3/20) - 3 Day Event 
*New Update*

Featured Characters:
5-Star: Killmonger
4-Star: Anti-Venom
3-Star: Iron Man
2-Star: Wolverine
Progression Rewards:
5-Star: Killmonger - Shards
4-Star: Anti-Venom - Purple, Shards
3-Star: Iron Man - Red, Shards
2-Star: Wolverine - Green, Yellow
1-Star: Black Widow - Blue
Placement Rewards:
5-Star: Onslaught - Shards
4-Star: Super Skrull - Blue, Purple, Shards
3-Star: Rocket and Groot - Green, Yellow, Blue, Shards
2-Star: Ms. Marvel - Yellow, Black, Red
Alliance Placement Rewards:
4-Star: Super Skrull - Purple, Shards
3-Star: Rocket and Groot - Yellow, Blue, Shards
2-Star: Ms. Marvel - Black, Red
UPCOMING DEADPOOL'S DAILIES
Sweet (7/1/20)

3-Star Required: Hulk, Wolverine, Daredevil, Psylocke, Thor
Crash of the Titans: Nebula
Behemoth Burrito:
4-Star: Agent Coulson, 3-Star: Black Widow, 2-Star: Human Torch
4-Star: X-23, 3-Star: Daken, 2-Star: Black Widow
4-Star: Iceman, 3-Star: Scarlet Witch, 2-Star: Magneto
4-Star: Jean Grey, 3-Star: Scarlet Witch, 2-Star: Ms. Marvel
4-Star: Valkyrie, 3-Star: She-Hulk, 2-Star: Ms. Marvel
Savory (7/6/20)

3-Star Required: Captain America, Human Torch, Falcon, Daken, Sentry
Crash of the Titans: Black Widow
Behemoth Burrito:
4-Star: Emma Frost, 3-Star: Thor, 2-Star: Storm
4-Star: Yondu, 3-Star: Iron Fist, 2-Star: Wolverine
4-Star: Gamora, 3-Star: Doctor Strange, 2-Star: Wolverine
4-Star: Rocket and Groot, 3-Star: Gamora, 2-Star: Daken
4-Star: Wiccan, 3-Star: Doctor Strange, 2-Star: Human Torch
Sweet (7/11/20)

3-Star Required: Storm, She Hulk, Captain Marvel, Deadpool, Beast
Crash of the Titans: Spider-Man
Behemoth Burrito:
4-Star: Mockingbird, 3-Star: Doctor Strange, 2-Star: Thor
4-Star: Winter Soldier, 3-Star: Cyclops, 2-Star: Magneto
4-Star: Sam Wilson, 3-Star: Beast, 2-Star: Bullseye
4-Star: Peggy Carter, 3-Star: Thor, 2-Star: Captain America
4-Star: Captain Marvel, 3-Star: Blade, 2-Star: Ares
Savory (7/16/20)

3-Star Required: Colossus, Doctor Octopus, Blade, Mystique, Rocket and Groot
Crash of the Titans: Medusa
Behemoth Burrito:
4-Star: Professor X, 3-Star: Blade, 2-Star: Human Torch
4-Star: Cyclops, 3-Star: Kamala Khan, 2-Star: Ms. Marvel
4-Star: Rogue, 3-Star: Punisher, 2-Star: Magneto
4-Star: Thing, 3-Star: Captain America, 2-Star: Black Widow
4-Star: Magik, 3-Star: Iron Fist, 2-Star: Black Widow
Sweet (7/21/20)

3-Star Required: Gamora, Luke Cage, Squirrel Girl, Cyclops, Black Panther
Crash of the Titans: Riri Williams
Behemoth Burrito:
4-Star: Super Skrull, 3-Star: Storm, 2-Star: Daken
4-Star: Invisible Woman, 3-Star: Wolverine, 2-Star: Thor
4-Star: Bishop, 3-Star: Falcon, 2-Star: Thor
4-Star: Cloak and Dagger, 3-Star: Black Panther, 2-Star: Bullseye
4-Star: Dazzler, 3-Star: Ragnarok, 2-Star: Captain America
Savory (7/26/20)

3-Star Required: Iron Fist, Kamala Khan, Quicksilver, Scarlet Witch, Vision
Crash of the Titans: War Machine
Behemoth Burrito:
4-Star: Nightcrawler, 3-Star: Ragnarok, 2-Star: Daken
4-Star: Northstar, 3-Star: Luke Cage, 2-Star: Ares
4-Star: Carnage, 3-Star: Doctor Octopus, 2-Star: Daken
4-Star: Quake, 3-Star: Ragnarok, 2-Star: Bullseye
4-Star: Iron Fist, 3-Star: Luke Cage, 2-Star: Bullseye
Sweet (7/31/20) *New Update*

3-Star Required: Bullseye, Doctor Strange, Thanos, Hawkeye, Star-Lord
Crash of the Titans: Wasp
Behemoth Burrito:
4-Star: Legion, 3-Star: Black Panther, 2-Star: Ms. Marvel
4-Star: Nick Fury, 3-Star: Loki, 2-Star: Hawkeye
4-Star: Venom, 3-Star: Bullseye, 2-Star: Moonstone
4-Star: Thanos, 3-Star: Cyclops, 2-Star: Storm
4-Star: Juggernaut, 3-Star: Daredevil, 2-Star: Thor
WEEKLY BUFFS

(6/25/20 - 7/1/20)
4-Star: Captain America, Luke Cage, Riri Williams, Sandman, Spider-Gwen
3-Star: Blade, Daken, Doctor Octopus, Mystique, Quicksilver
2-Star: Ares, Thor
1-Star: Black Widow, Spider-Man
(7/2/20 - 7/8/20)
4-Star: Emma Frost, Ghost, Hellcat, Northstar, Wiccan
3-Star: Gamora, Hood, Magneto, Rocket & Groot, Vision
2-Star: Captain America, Hawkeye
1-Star: Juggernaut, Storm
(7/9/20 - 7/15/20)
4-Star: Black Widow, Elektra, Professor X, Quake, Thor
3-Star: Angel, Daredevil, Doctor Doom, Sentry, Storm
2-Star: Daken, Moonstone
1-Star: Hawkeye, Iron Man
(7/16/20 - 7/22/20)
4-Star: Ant-Man, Black Panther, Hawkeye, Jean Grey, Valkyrie
3-Star: Black Widow, Deadpool, Elektra, Loki, She Hulk
2-Star: Bullseye, Human Torch
1-Star: Venom, Spider-Man
(7/23/20 - 7/29/20)
4-Star: Domino, Iron Man, Miles Morales, Sabretooth, Spider-Man
3-Star: Beast, Bullseye, Cyclops, Iron Fist, Squirrel Girl
2-Star: Black Widow, Wolverine
1-Star: Juggernaut, Storm
(7/30/20 - 8/5/20) 
*New Update*
4-Star: Black Cat, Captain Marvel, Karnak, Spider-Woman, Winter Soldier
3-Star: Captain America, Colossus, Gambit, Kamala Khan, Punisher
2-Star: Magneto, Storm
1-Star: Black Widow, Iron Man
CHANGELOG
*(6/30/20) IceIX - Updated Versus events, Story events, Deadpool's Dailies, Weekly Buffs
*(7/9/20) IceIX - Updated Versus events, Story events, Deadpool's Dailies, Weekly Buffs
*(7/20/20) IceIX - Updated Versus events, Story events, Deadpool's Dailies, Weekly Buffs


*(7/28/20) IceIX - Updated Versus events, Story events, Deadpool's Dailies, Weekly Buffs