Retroactive Rewards Update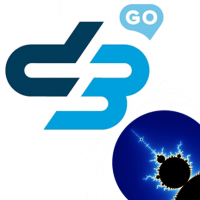 IceIX
ADMINISTRATORS
Posts: 3,546
Site Admin
As part of the roll out of Shards, Champion rewards for 2-Stars, 3-Stars, and 4-Stars were updated to include Shards. This amounted to updating over a hundred characters across these three tiers. This represents one of the largest changes to the game that we have made. As part of this release, players received Shards and covers depending on the progress their characters had made to that point.
We received feedback from the community that the recent rewards that were received did not hit the mark. We took this to heart and have spent the last couple of days figuring out what can be done and plan on how to execute it.
Well, we have good news! We are planning to initiate a second round of "retroactive rewards" for the daily patch on Monday-Tuesday (as long as it passes QA). These rewards will include any character that had their Champion Rewards updated to add a character or update an existing character. This also includes any secondary Shards that you would have received.
We thank everyone for their feedback and, ultimately, their patience as we fully implement the Shard system (Spoiler: We're not done!). Please continue to let us know what parts you like and what parts you don't like and we'll continue to find ways to make the game better. We are excited to see the Shard system get fully into the game and are glad that you are all in on the ride with us. If nothing else, this all proves that we have a hugely passionate fan base for the game, and we love to keep making more great content and experiences for you to enjoy.
Here are the characters that players will receive Shards and covers for (depending on their Champion level at time of original change).
Note: To be clear, these are the "balance" of Shards that went unrewarded before, so 298, 300, 318, etc for 4-Stars.
4-Stars with updated 5-Stars:
Cyclops (Classic)

Emma Frost (Astonishing X-Men)

The Hulk (Totally Awesome)

Iceman (All-New X-Men)

Invisible Woman (Classic)

Iron Man (Hulkbuster)

Magik (Classic)

Nightcrawler (Classic)

Professor X (Charles Xavier)

Rogue (Classic)

Thor (Goddess of Thunder)
3-Stars with Updated Primary and Secondary Characters:
Angel (All-New X-Men)

Colossus (Classic)

Gamora (Guardians of the Galaxy)

Ragnarok (Dark Avengers)
3-Stars with Secondary Character Updates Only:
Beast (Classic)

Black Panther (T'Challa)

Black Widow (Grey Suit)

Captain America (Super Soldier)

Captain Marvel (Modern)

Cyclops (Uncanny X-Men)

Deadpool (It's Me, Deadpool!)

Doctor Octopus (Otto Octavius)

Doctor Strange (Stephen Strange)

Gambit (Modern)

Hawkeye (Hawkguy)

Human Torch (Classic)

Iron Man (Model 40)

Kamala Khan (Ms. Marvel)

Loki (Dark Reign)

Magneto (Classic)

Rocket & Groot (Most Wanted)

Scarlet Witch (Wanda Maximoff)

Spider-Man (Classic)

Squirrel Girl (Unbeatable)

Star-Lord (Peter Quill)

Thanos (Modern)

The Hulk (Indestructible)

Wolverine (Patch)