Re balancing Health on 5* Characters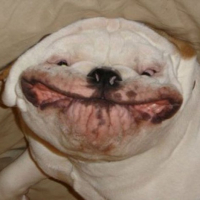 Palookaville
Posts: 76
Match Maker
It seems that with each newer 5* character, not only are they more powerful than the original set of releases, but they have more health. I don't know why, but it bothers me that Okoye has a lot more health than Jean Grey.
Anyway, just for fun, I did a list of a fantasy health re-balances for all of the 5*'s. 
I stuck to the formula that a "weak" 5* character has 35,000 health and the cosmic level ones have 65,000 (and everyone else is in between)  
60,000 - 65,000
Jean Grey

Loki
Silver Surfer
Thanos
Hulk (Banner)
Thor
55,000 - 59,999
Black Bolt

Cable
Dr Doom
Iron Man
50,000 - 54,999
Captain America
Green Goblin
Spider-Man
45,000 - 49,999
Archangel
Black Panther
Daredevil
Gambit
Kingpin
Kitty Pryde
Old Man Logan
40,000 - 44,999
Black Widow
Doctor Octopus
Hawkeye
Okoye
Star Lord
35,000 - 39,999
Doctor Strange
Jessica Jones
Wasp

Of course there would have to be certain character changes I guess, Banner would easily be under 40,000 health, but maybe you could implement something where if he changes to Hulk, his health doubles. Wasp is small with not much health, but a change where she is very hard to hit (to make up for the small health) would be nice. That kind of thing.

What do you guys think? I know a health re-balance will never happen as too many people would complain that their Jessica Jones or Okoye were getting nerfed  with a heath drop. It's all subjective, but let me know how badly wrong I have gotten things and give you own suggestions. (or don't) 

yay!
Tagged: