Hello D3 Go! Forum Users -

If you are still having trouble updating your birth date on your forum profile, then please follow the steps listed in the below discussion thread.

Please copy and paste this URL for details --> https://forums.d3go.com/discussion/72653/new-forum-terms-of-service-steps-to-update-profile

It is very important that all users complete this process, otherwise they will unfortunately be unable to actively participate in the forum on their current account.

Thank you!
How do you get higher supports?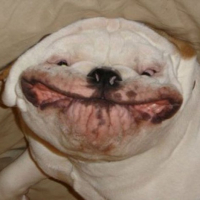 Palookaville
Posts: 25
Just Dropped In
I know this is a silly question and I am sure it has been covered somewhere on the forums (I can't find it, but if somebody could point me in the correct direction that would be great)

I have Shuri's lab support level 3 and I just maxed it out to 150/150. My question is how do I get that support up to level 4?

The impression I had was that once I maxed level three, the support would roll over to level 4, I now know that is not the case. Is the only way to get a level 4 or 5 support (if you own level 3) is to pull one?

Also, if I do pull a level 4 support, do the previous 150 I already have in level 3 carry over to level 4 (or 5)?