Hi Everyone -
Just wanted to share a brief update that we moved to a new editor for our forums with the Rich Editor experience (previously WYSIWYG). We believe this will provide a better experience for all forum visitors in the long run. If you are interested in learning more about the new editor, please visit the URL below.
And please let us know if you find any bugs/issues with the new editor by emailing us at commun
[email protected]
and we will pass along this feedback to the team.
Thank you!
https://blog.vanillaforums.com/rich-editor-enhancing-your-forum-posting-experience
How do you get higher supports?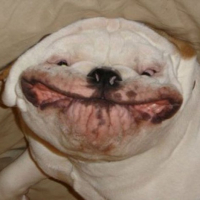 Palookaville
Posts: 61
Match Maker
I know this is a silly question and I am sure it has been covered somewhere on the forums (I can't find it, but if somebody could point me in the correct direction that would be great)

I have Shuri's lab support level 3 and I just maxed it out to 150/150. My question is how do I get that support up to level 4?

The impression I had was that once I maxed level three, the support would roll over to level 4, I now know that is not the case. Is the only way to get a level 4 or 5 support (if you own level 3) is to pull one?

Also, if I do pull a level 4 support, do the previous 150 I already have in level 3 carry over to level 4 (or 5)?