Self service rebalance!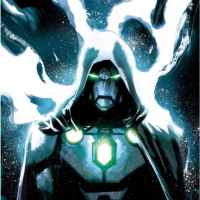 Bad
Posts: 1,346
Chairperson of the Boards
Right now there are 54 5*s. There are 111 4*s characters too.
On the 5* side, among all the 55 characters, a seasoned player knows how many characters people use on pvp.
Players usually ask for rebalances for them, but these rebalances never come or if it comes it is not enough for making them playable.
Shards can upgrade them some levels but still is not enough. 
What would happen if the player could personally rebalance them? With another designed item.
What really olds characters usually lack is power creep and AP cost.
If there would be items that:
1-increase health in a % or in a 5000 points
2-increase powers damage in a % or in 2000 points
3-increase match damage in 100 points
4‐decrease powers in 1 AP
If those legendary items could be earned and activated on some outclassed 5*s, a lot of really classic 5*s could return to life.
Conversely that could happen to some really old 4*s, at least the AP reduction.
Then oficially that would be a rebalance and a revolution like shards, and devs could considerate if those items could serve for any classic 5*, of if they are personal for any character like shards work. 
And the way those items would be adquired.
Any thoughts?