Hello D3 Go! Forum Users -

We will be conducting a short maintenance period sometime tomorrow (January 29, 2020) between 2:00 PM and 4:00 PM UTC. We only expect the maintenance to last a couple of minutes.

During this maintenance, the forums will be inaccessible. We apologize for any inconvenience.

Thank you!
D3 Go!
TP9 Weekend Challenge 8/9/19 -- Building for Haste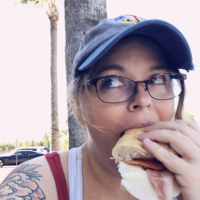 bken1234
GLOBAL_MODERATORS
Posts: 2,673
Chairperson of the Boards
The Weekend Playground Challenge in the
TP9 alliance
is how to incorporate cards for haste situations in all deck building. This is one of the basic corner stones that should be applied to all PvP decks, so with the renewed debate about Naru with haste, we thought it would be a great time to use the power of group think and discuss how even at the lower levels we should be ensuring our decks have safeguards for this. A haste card with 3 power can kill us as easily as a 200/200 Naru can, this is why building against haste has always been considered (for mentors) to be an auto include in a well balanced deck. 
Here are some starter ideas --
Flash cards -- Bedevil, Murder (Red and Black) 
Disable
Discard
More to be added through the weekend.