Meet ThePower9 -- And join us in our Public Discord Community -- Open to Everyone!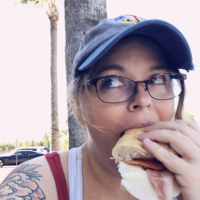 bken1234
GLOBAL_MODERATORS
Posts: 2,673
Chairperson of the Boards
Are you looking for a fun, active coalition? Or just a really cool place to hang out in Discord with almost 2000 players from across the MTGPQ universe?
Meet ThePower9 --
Top 10 Teams
TeamReckless -- #6 All Time
0blivion -- #10 All Time
BlackLotus -- #8 All Time 
BlackVise  -- #9 All Time
GodsOfTheros 
Top 25 Teams (Top 25/50 All Time)

deadapult (13 all time)
UndeadHeads (17 all time)
TheMadness (18 all time)
tinykitty (20 all time)
Brotastic (23 all time)
DimMak (22 all time)
GodsOfThero2
BlueLotus
BornToRune
Syndication
SinnExperten
Top 50 Teams (open to all players who complete progression rewards in each event)

DONTPANIC  
TeamWebko 
YawningDark
GodsOfThero3

Top 100 Teams (open to casual players)

GodsOfThero4
GodsOfThero5
GodsOfThero6
MaxMagic 
KlubKone
Fluffy

Development (open to brand new players -- or players looking to improve their skills to move up)
STAYCALM
SuchBravery Cloudblazers


Super Casual top 200 -- or inactive
GratefulDead
GodsReborn
finalfantasy
QuitAgain
GodsofTheroC

Our coalitions make our home in the 
largest public Discord server for MtGPQ.
If you're looking for a coalition that will replace inactive players and strives to always have fun, or want to play with an Alliance where you have room to move up or down depending on your ability, playstyle or real life-- we will make some room for you or your entire coalition. Our teams are successful because we stick together, there are no spreadsheets or score switching  

Our Discord community is open to anyone regardless of whether you play for one of our coalitions (as long as you agree to adhere to our community standards,) 
we have
almost 1500 players and friends
in our server, and conversations are happening 24/7 so you can get help and advice when you need it.  We also channels exclusively for players who speak French, Spanish, Portuguese, German, Russian, Thai and Klingon!!
If you're interested and want to get to know us, please send a PM to
@sorin81
@SpadPL
or
@Julie71
for an invite to our Discord community!
Currently recruiting at all levels -- we'd love to share our community with you!