The Dragon War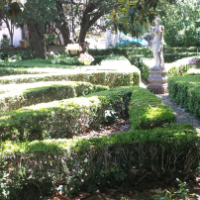 ShaarkBiite
Posts: 36
Just Dropped In
In regard to the event as a whole:
This event is too long. I am currently over progression with about 17 charges and more than a day to play. Perhaps the event time should decrease or the rewards be elongated and restructured.

In regard to betas in general:
Maybe it would be best to announce the goal of the beta along with the announcement about the beta. I know that isn't always the best idea, but I think it depends on the goal. Specifically, I think I've already lost some charges, so there's no way I can more than max out, so I can't contribute meaningfully toward the test goal. I didn't know until today what the point of the beta was. If it was announced within the "please sign up" request, I missed it and that's on me. Additionally, it might be helpful to add rewards that incentivize players to test your goal.

Specifically this beta, if you had added one more *exceptional* reward, that was just out of reach (max points +2), it would maximize the number of players grinding it out until the bitter, boring end. Then, to be fair, after the event, give the same reward to people who maxed out points.

Tagged: