Current Latest 5* in tokens, and future 4* additions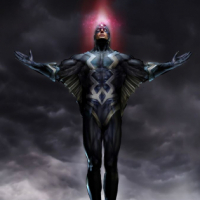 BlackBoltRocks
Posts: 895
Critical Contributor
Greetings fellow MPQers! This thread is for keeping the player community informed about three things:
- The next 4* to be added into tokens that contain 4*;
- The three 5* that are currently available in Latest Legendary tokens; and
- When these characters will change due to addition and removal of characters from the token pool.
Please keep in mind, this is not "official" information as we don't have fixed dates about character removal/additions. Rather, the information provided is based off previous precedents and patterns and is subject to change. New 4* are usually added at the start of a new season, while 5* are added to the Latest tokens two weeks after their CP store during their introduction has closed.
All dates follow USA time (i.e. ranging from GMT-8 to GMT-5).
If anyone spots any mistakes, please feel free to chime in!
x = next to be removed
X = removal imminent
Below dotted line - New/yet to be added
Next 4* to be added:

Polaris (Awesome)
Negasonic (Whatever)
Elsa (Let it Go)
Red Guardian (Lebowski)
Scorpion (Wind of Change)
Throg (Frog Leg Soup)
Silk (Finest Fabric)
Beast (Not Beauty)
Mike Mob
Monica Rambeau (horrendous art)
Cicak
Pom Pom Klementieff
Ugly Pirate Kate
Killer Croc
Stompy Stomp
5* Latest Legends Tokens
x - Electro (Francine Frye, added 26 Jul)
Odin (All-Father, added 23 Aug)
Shang-Chi (Origin) (added 20 Sep)
------------------------------------------------------------
Ultron (Age of Ultron) (likely added 18 Oct)
.
Tentative Character Removal Schedule
5*
Gabriel Luna out on 4 Jun 2018
Krysten Ritter out on 16 Jul
Chris Evans out on 27 Aug
Danai Gurira out on est 8 Oct

Eva Lilly out on est 5 Nov
Tom Hiddleston out on 2 Jan 2019
Ellen Page out on est 4 Feb
Josh Brolin out on est 18 Mar
Vincent D'onofrio out on 22 Apr
God Doom out on 3 Jun
Brie Larson out on est 24 Jun
Cate Blanchett out on 5 Aug
Gwyneth Paltrow out on 9 Sep
Alexandra Shipp out on 18 Nov
Shawn Ashmore out on 30 Dec
James McAvoy out on 24 Feb 2020
Woody Harrelson out on 23 Mar
Horseman out on 20 Apr
Sinestro out on 18 May
Lucas Till out on 1 Jun
Edward Norton out on 29 Jun
Florence Pugh out on 27 Jul
Oscar Isaac out on 8 Sep
Charles' and Erik's lovechild out on 5 Oct
Michael B Jordan out on 2 Nov
Poor man's Hugh Jackman out on 14 Dec
Idris Elba out on 11 Jan 2021
Ryan Reynolds out on 8 Feb
Michael Fassbender out on 8 Mar
Goldenballs out on 5 Apr
Corey Stoll out on 3 May
Tye Sheridan out on 1 Jun
Stefan Kapičić out on 28 Jun
Elizabeth Olsen out on 26 Jul
Knull reason to pull for him out on 23 Aug
Lee Pace out on 20 Sep
Female Jamie Foxx out on 18 Oct
Anthony Hopkins out on ???
Simu Liu out on ???
James Spader out on ???