Upcoming Change: Character Level Shift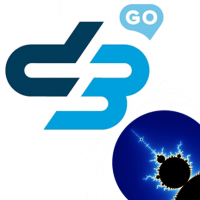 IceIX
ADMINISTRATORS
Posts: 3,564
Site Admin
We're currently planning on making a change (likely during the week of 7/1) to alter the starting levels of each of the rarities of characters past 1*. The max levels will be shifted according to this same amount, making the new top ends change accordingly. Characters will automatically shift the number of current levels equivalent to their rarity. This change will be retroactive, so all characters in the game will automatically be adjusted to the new levels. These changes are intended to make gaining a brand new rarer character immediately useful for those players topped out or transitioning from one rarity level to another. The changes to levels are as follows:
Rarity    Current (Base)  Current (Cap)    New (Base)     New (Cap)     Change
1*              1              50               1             50          +0
2*              6              85              15             94          +9
3*             15             141              40            166         +25
4*             30             230              70            270         +40

Leveling costs are unchanged with those costs simply shifted as well. So a 3* character leveling from 15->16 will cost the same amount as a post-shift 3* leveling from 40->41.
Edit: The character level shift that we shared last week will be going live today (7/2). Once this goes live, players are recommended to play a Versus match in each of the current active Versus Tournaments to assure the updates take into effect for their own defending teams.