Mainly 4* advice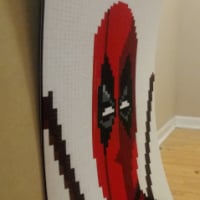 hothie
Posts: 135
Tile Toppler
http://mpq.gamependium.com/rosters/Hothie/
Here is my roster. I've got all but 1 3* champed, and he's at 11 covers, so I'm close there. Currently focusing Iso on my 2* farm, as I have 3 characters with 13 covers that I need to get champed again. I'm in about a 1.7M debt right now.
For 4*s, I've got Hulkbuster, Juggs, and Polaris champed. Next closest are Valkyrie (5/4/3), Beast (3/3/5), and Monica (5/2/3). But for PvP, I see a ton of Karnak, Medusa, R4G. I have very limited covers in all of them. I guess my question is, should I focus shards on the 4*s that are close to champ level, or leave them alone and focus on the more useful ones that will take longer to get good?
Should I care about my 5*s yet? Most are at 255 despite having a couple of covers. My 5* shards are currently going to Cyclops to get his yellow ability (367 shards currently), then I think I'll switch to Okoye to get her started down the meta path.
Also, if you see any loadouts that are different than standardized norms (like my 3* Storm at 5/3/5. Is there a more widely accepted loadout for her? I dunno, and I likely haven't paid too much attention to it.) So if you see any glaring loadouts that I might need to pay attention to, feel free to advise those as well.