On SCL10 Points Recharges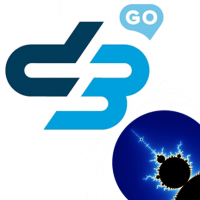 IceIX
ADMINISTRATORS
Posts: 3,554
Site Admin
A few events back, we made some changes to SCL10 to help bring down the overall time pressure that players were experiencing at that level compared to lower SCLs. Recently, we made part of another change intended to help with this. This change overall is intended to reduce the amount of required replays for missions by *increasing* the point decay rate. This means that for most missions, points would decay in 2 plays instead of 3, meaning that they recharge over 36 hours instead of 24. This wouldn't normally have been directly visible on a standard 1 day sub since this decay rate is over 24 hours, but the recently run "Deadpool vs. MPQ" uses 2 day subs.  A big comment was that this is confusing, since players are used to seeing a 24 hour timer until the points are a full value again.
Agreed. This is confusing.
So, we're planning another change. We're working to push it Live as quickly as possible, but unfortunately, this change touches a surprising number of places in the game. What this means is that SCL10 players will continue to see the current behavior until we can get a client side fix in, which will take until around mid-to late September to make sure we hit all the areas the change effects. Our current plan is to have the finalized update in place for the September 20th event, currently planned to be Fight For Wakanda. The points will still decrease by 50% in most missions, but after one instance of points decrease the points will return to full in 24 hours. This change also means that a refresh to full points from 0 points for those missions will take 48 hours. This meets our original goal of reducing requirements for overplays by players and making SCL10 less time intensive overall.
So, in effect:
Old behavior (and current in SCL1-9)
3 overplays on each node till full points decay, 72 hour recharge for all points
Current behavior (SCL10 only)
2 overplays on each node till full points decay, 72 hour recharge for all points 
Planned behavior (SCL10 only)
2 overplays on each node till full points decay, 48 hour recharge for all points