The Disparity in 5* Characters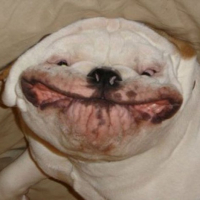 Palookaville
Posts: 76
Match Maker
Wouldn't it be nice if all 5* characters had a similar amount of health?

3* and 4* characters when maxed all have health that seem to be within a certain distance of each other, yet when it comes to 5* characters some health is over 80,000 while others have sub 40,000 which is just way too much of a gap when it comes to choosing which character to use. 

I understand that as the game progresses, D3 have, as a general rule of thumb, made the health of each character a bit more and a bit more each time (no doubt so it can stretch out the time to play PvP matches) which is all well and good, but why not give older 5*'s a health boost to keep them at least competitive when it comes to overall health.

The reason I bring this up is that if I spend 250 CPs, I can finally (FINALLY) champion my Black Bolt (i'm on day 2307 of playing BTW)

But then I realized, what's the point? I probably won't get to use him in PVP, he is so much weaker than Apoc, BRB, iHulk and all of the "shiny new" characters that everyone seem to use.

It's bad enough that older 5*s have much poorer match damage, their powers are generally much weaker but they also have terrible health compared to newer releases.

Can't we just give them a boost to at least bring them up to standard? (compared to latest releases) It would be fun to use some older characters with match damage that makes a difference, powers that do decent damage and health that can actually take more than a couple of big moves from the heavy hitters.