On Recent Aspect Ratio Changes for Tablets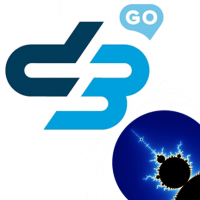 IceIX
ADMINISTRATORS
Posts: 3,554
Site Admin
We've seen a bit of chatter regarding the recent changes for players on some devices (namely tablet devices). We have been working on making the player experience better, which can hopefully be seen with the recent Support updates. We have been pretty happy with the refinement of these features. As we move forward with new updates to the game, we will continue to exercise the lessons we learned from those changes.  In general, a lot goes into making the best player experience, and the fewer options you have to consider, the more streamlined the experience we can make. It was because of this that we decided to cut supporting the tablet (2:3) resolution from the game. Doing this will allow us to focus on less screen sizes, which will make the game better optimized than if we had more screen sizes to worry about.
Overall, we understand that this change is going to be something that some people playing on tablet devices will not like, and we apologize to those players. It's never easy when you have to make those kind of decisions, but we hope that the experience players will have when they encounter future updates to the game will make it worth it. We also noticed that players did not like the new border that was added and we are going to take some time looking to improve that. For example, we made a change today (7/24) to the pillarboxes that should make them less intrusive overall.
For players that decide that they want to switch mobile devices to one they feel is more suited to gameplay, connecting their account to Facebook then restoring via logging in on the new device is an easy way to do that. If, for whatever reason, that's not possible for someone that wants to switch or they encounter some kind of issue in doing so, customer support is available to help with account migration to that newer device.