Marvel Puzzle Quest Sneak Peek: June, 2020 (Updated 6/24/20)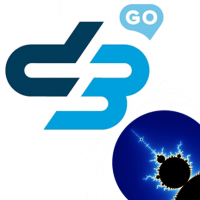 IceIX
ADMINISTRATORS
Posts: 3,554
Site Admin
Marvel Puzzle Quest Sneak Peek: Upcoming In June, 2020
(
*Important note: Anything listed below is subject to change before release. We will try to update any changes in a timely manner, but please keep in mind the info below is not guaranteed.
)
CHARACTERS

"Born of Magneto's negative emotions and the repressed dark side of Professor X, the entity known as Onslaught sought to destroy the world. Only through great sacrifice could the world's heroes hope to contain Onslaught's destructive power and dissipate his psionic form." Check out information on our next 5-Star 
here
!
"David Haller's mind is home to over 200 different personas, each with their own incredible mutant power. As the son of Professor Charles Xavier, David has the potential to be the most powerful mutant the world has ever seen. To do so, he must learn to conquer his inner demons, quell the chaos within his mind, and finally embrace his father's legacy." Check out information on our next 4-Star 
here
!
UPCOMING VERSUS TOURNAMENTS
Most Wanted - Rocket and Groot Versus Event (2020-05-31)
Progression Rewards:
4-Star: Medusa - Yellow, Shards
3-Star: Rocket & Groot - Green, Shards
2-Star: Ares - Yellow
1-Star: Iron Man - Blue

Placement Rewards:
5-Star: Cable - Shards
4-Star: Wiccan - Yellow, Shards
3-Star: Captain America - Red, Yellow, Shards
2-Star: Human Torch - Black, Red, Green

Alliance Placement Rewards:
3-Star: Captain America - Yellow, Shards
2-Star: Human Torch - Red, Green

Something Wiccan - Wiccan Versus Event (2020-06-02)
Progression Rewards:
4-Star: Wiccan - Blue, Shards
3-Star: Captain America - Yellow, Shards
2-Star: Daken - Purple
1-Star: Iron Man - Red

Placement Rewards:
5-Star: Captain America (Infinity War) - Shards
4-Star: Miles Morales - Red, Shards
3-Star: Deadpool - Red, Black, Shards
2-Star: Ares - Yellow, Red, Green

Alliance Placement Rewards:
3-Star: Deadpool - Black, Shards
2-Star: Ares - Red, Green

Weapon Tex-Mex - Deadpool Versus Event (2020-06-04)
Progression Rewards:
4-Star: Miles Morales - Yellow, Shards
3-Star: Deadpool - Black, Shards
2-Star: Ares - Red
1-Star: Black Widow - Purple

Placement Rewards:
5-Star: New Character - Shards
4-Star: Mockingbird - Red, Shards
3-Star: Hulk - Black, Red, Shards
2-Star: Bullseye - Green, Black, Purple

Alliance Placement Rewards:
3-Star: Hulk - Red, Shards
2-Star: Bullseye - Black, Purple

Fierce Mental Attack - Onslaught Versus Event (2020-06-07)
Progression Rewards:
4-Star: Mockingbird - Purple, Shards
3-Star: Hulk - Red, Shards
2-Star: Bullseye - Purple
1-Star: Juggernaut - Red

Placement Rewards:
5-Star: Captain America (First Avenger) - Shards
4-Star: Valkyrie - Red, Shards
3-Star: Spider-Man - Yellow, Purple, Shards
2-Star: Ares - Red, Green, Yellow

Alliance Placement Rewards:
3-Star: Spider-Man - Purple, Shards
2-Star: Ares - Green, Yellow

Scrapper 142 - Valkyrie Versus Event (2020-06-09)
Progression Rewards:
4-Star: Valkyrie - Yellow, Shards
3-Star: Spider-Man - Purple, Shards
2-Star: Ares - Red
1-Star: Juggernaut - Green

Placement Rewards:
5-Star: Captain Marvel - Shards
4-Star: M.O.D.O.K. - Black, Shards
3-Star: Mystique - Blue, Purple, Shards
2-Star: Wolverine - Red, Green, Yellow

Alliance Placement Rewards:
3-Star: Mystique - Purple, Shards
2-Star: Wolverine - Green, Yellow

Identity Theft - Mystique Versus Event (2020-06-11)
Progression Rewards:
4-Star: M.O.D.O.K. - Blue, Shards
3-Star: Mystique - Purple, Shards
2-Star: Wolverine - Green
1-Star: Storm - Black

Placement Rewards:
5-Star: Carnage - Shards
4-Star: Nico Minoru - Yellow, Shards
3-Star: Human Torch - Red, Green, Shards
2-Star: Black Widow - Purple, Black, Blue

Alliance Placement Rewards:
3-Star: Human Torch - Green, Shards
2-Star: Black Widow - Black, Blue

Staff Appreciation Day - Nico Minoru Versus Event (2020-06-14)
Progression Rewards:
4-Star: Nico Minoru - Blue, Shards
3-Star: Human Torch - Green, Shards
2-Star: Black Widow - Black
1-Star: Hawkeye - Purple

Placement Rewards:
5-Star: Daredevil - Shards
4-Star: Karolina Dean - Yellow, Shards
3-Star: Wolverine - Green, Yellow, Shards
2-Star: Magneto - Purple, Blue, Red

Alliance Placement Rewards:
3-Star: Wolverine - Yellow, Shards
2-Star: Magneto - Blue, Red

Sunday's Child - Karolina Dean Versus Event (2020-06-16)
Progression Rewards:
4-Star: Mockingbird - Karolina Dean - Green, Shards
3-Star: Wolverine - Yellow, Red, Shards
2-Star: Wolverine - Red
1-Star: Storm - Black

Placement Rewards:
5-Star: Doctor Doom - Shards
4-Star: America Chavez - Red, Shards
3-Star: Thanos - Purple, Green, Shards
2-Star: Black Widow - Black, Blue, Purple

Alliance Placement Rewards:
3-Star: Thanos - Green, Shards
2-Star: Black Widow - Blue, Purple

Stars and Strikes - America Chavez Versus Event (2020-06-18)
Progression Rewards:
4-Star: America Chavez - Green, Shards
3-Star: Thanos - Black, Shards
2-Star: Black Widow - Blue
1-Star: Venom - Purple

Placement Rewards:
5-Star: Doctor Octopus - Shards
4-Star: New Character - Purple, Shards
3-Star: Black Panther - Black, Blue, Shards
2-Star: Storm - Yellow, Blue, Green

Alliance Placement Rewards:
3-Star: Black Panther - Blue, Shards
2-Star: Storm - Blue, Green

A Change of Mind - Legion Versus Event (2020-06-21)
Progression Rewards:
4-Star: Legion - Green, Shards
3-Star: Black Panther - Blue, Shards
2-Star: Storm - Blue
1-Star: Iron Man - Red

Placement Rewards:
5-Star: Doctor Strange - Shards
4-Star: Moon Knight - Purple, Shards
3-Star: Storm - Black, Yellow, Shards
2-Star: Black Widow - Blue, Purple, Black

Alliance Placement Rewards:
3-Star: Storm - Yellow, Shards
2-Star: Black Widow - Purple, Black

Danger Room
 - X-Men Versus Event (2020-06-23) 
*New Update*
Progression Rewards:
4-Star: Moon Knight - Black, Shards
3-Star: Storm - Yellow, Shards
2-Star: Black Widow - Purple
1-Star: Storm - Green
Placement Rewards:
5-Star: Gambit - Shards
4-Star: Deadpool - Red, Shards
3-Star: Blade - Green, Purple, Shards
2-Star: Ares - Yellow, Red, Green
Alliance Placement Rewards:
3-Star: Blade - Purple, Shards
2-Star: Ares - Red, Green
Pool Party
 - Deadpool Versus Event (2020-06-25) 
*New Update*
Progression Rewards:
4-Star: Deadpool - Purple, Shards
3-Star: Blade - Purple, Shards
2-Star: Thor - Red
1-Star: Spider-Man - Red
Placement Rewards:
5-Star: Ghost Rider - Shards
4-Star: Iceman - Green, Shards
3-Star: Doctor Octopus - Blue, Green, Shards
2-Star: Bullseye - Green, Black, Purple
Alliance Placement Rewards:
3-Star: Doctor Octopus - Green, Shards
2-Star: Bullseye - Black, Purple
Pool Party
 - Deadpool Versus Event (2020-06-28) 
*New Update*
Progression Rewards:
4-Star: Iceman - Purple, Shards
3-Star: Doctor Octopus - Green, Shards
2-Star: Bullseye - Black
1-Star: Black Widow - Purple
Placement Rewards:
5-Star: Green Goblin - Shards
4-Star: Mordo - Blue, Shards
3-Star: Loki - Purple, Green, Shards
2-Star: Thor - Red, Green, Yellow
Alliance Placement Rewards:
3-Star: Loki - Green, Shards
2-Star: Thor - Green, Yellow

UPCOMING STORY EVENTS
Venom Bomb (5/31/20) - 4 Day Event
Featured Characters:
5-Star: Yelena Belova
4-Star: Spider-Woman
3-Star: Spider-Man
2-Star: Thor

Progression Rewards:
5-Star: Yelena Belova - Shards
4-Star: Spider-Woman - Black, Shards
3-Star: Spider-Man - Purple, Shards
2-Star: Thor - Green, Yellow
1-Star: Iron Man - Blue

Placement Rewards:
5-Star: Hulk (Immortal) - Shards
4-Star: Iron Man - Blue, Black, Shards
3-Star: Human Torch - Black, Red, Green, Shards
2-Star: Captain America - Blue, Red, Yellow

Alliance Placement Rewards:
4-Star: Iron Man - Black, Shards
3-Star: Human Torch - Green, Shards
2-Star: Captain America - Red, Yellow

Unstable Iso-8 (6/4/20) - 4 Day Event
Featured Characters:
5-Star: Hulk (Immortal)
4-Star: Iron Man
3-Star: Human Torch
2-Star: Captain America

Progression Rewards:
5-Star: Hulk (Immortal) - Shards
4-Star: Iron Man - Red, Shards
3-Star: Human Torch - Red, Shards
2-Star: Captain America - Blue, Red
1-Star: Black Widow - Purple

Placement Rewards:
5-Star: New Character - Shards
4-Star: Karnak - Purple, Blue, Shards
3-Star: Blade - Purple, Red, Green, Shards
2-Star: Black Widow - Purple, Black, Blue

Alliance Placement Rewards:
3-Star: Blade - Green, Shards
2-Star: Black Widow - Blue

The Hunt (6/8/20) - 3 Day Event
Featured Characters:
5-Star: Gambit
4-Star: Karnak
3-Star: Blade
2-Star: Black Widow

Progression Rewards:
5-Star: New Character - Shards
4-Star: Karnak - Black, Shards
3-Star: Blade - Purple, Shards
2-Star: Black Widow - Purple, Black
1-Star: Juggernaut - Green

Placement Rewards:
5-Star: Hela - Shards
4-Star: Super Skrull - Blue, Purple, Shards
3-Star: Loki - Purple, Black, Green, Shards
2-Star: Bullseye - Purple, Green, Black

Alliance Placement Rewards:
4-Star: Super Skrull - Purple, Shards
3-Star: Loki - Green, Shards
2-Star: Bullseye - Green, Black

Infinite Pursuit (6/11/20) - 3 Day Event
Featured Characters:
5-Star: Hela
4-Star: Super Skrull
3-Star: Loki
2-Star: Bullseye

Progression Rewards:
5-Star: Hela - Shards
4-Star: Super Skrull - Blue, Shards
3-Star: Loki - Green, Shards
2-Star: Bullseye - Purple, Green
1-Star: Hawkeye - Purple

Placement Rewards:
5-Star: Apocalypse - Shards
4-Star: Maria Hill - Black, Purple, Shards
3-Star: Hawkeye - Black, Blue, Purple, Shards
2-Star: Storm - Blue, Green

Alliance Placement Rewards:
4-Star: Maria Hill - Purple, Shards
3-Star: Hawkeye - Blue, Purple, Shards
2-Star: Storm - Green

Hearts of Darkness (6/14/20) - 4 Day Event
Featured Characters:
5-Star: Apocalypse
4-Star: Maria Hill
3-Star: Hawkeye
2-Star: Storm

Progression Rewards:
5-Star: Apocalypse - Shards
4-Star: Maria Hill - Black, Shards
3-Star: Hawkeye - Blue, Shards
2-Star: Storm - Yellow, Blue
1-Star: Storm - Black

Placement Rewards:
5-Star: Yelena Belova - Shards
4-Star: Wiccan - Yellow, Blue, Shards
3-Star: Hulk - Green, Black, Red, Shards
2-Star: Wolverine - Red, Green

Alliance Placement Rewards:
4-Star: Wiccan - Blue, Shards
3-Star: Hulk - Black, Red, Shards
2-Star: Wolverine - Green 

Deadpool vs MPQ (6/18/20) - 4 Day Event
Featured Characters:
5-Star: Yelena Belova
4-Star: Wiccan
3-Star: Hulk
2-Star: Wolverine

Progression Rewards:
5-Star: Yelena Belova - Shards
4-Star: Wiccan - Yellow, Shards
3-Star: Hulk - Black, Shards
2-Star: Wolverine - Yellow, Red
1-Star: Venom - Purple

Placement Rewards:
5-Star: Hulk (Immortal) - Shards
4-Star: Legion - Green, Yellow, Purple, Shards
3-Star: Thor - Yellow, Red, Green, Shards
2-Star: Ms. Marvel - Black, Red, Yellow

Alliance Placement Rewards:
4-Star: Legion - Purple, Shards
3-Star: Thor - Green, Shards
2-Star: Ms. Marvel - Yellow

Lost In Time 
(6/22/20) - 3 Day Event
Featured Characters:
5-Star: Hulk (Immortal)
4-Star: Legion
3-Star: Thor
2-Star: Ms. Marvel
Progression Rewards:
5-Star: Hulk (Immortal) - Shards
4-Star: Legion - Yellow, Shards
3-Star: Thor - Red, Shards
2-Star: Ms. Marvel - Black, Red
1-Star: Iron Man - Yellow
Placement Rewards:
5-Star: Black Panther - Shards
4-Star: Karnak - Red, Black, Shards
3-Star: Vision - Red, Blue, Yellow, Shards
2-Star: Ares - Red, Green, Yellow
Alliance Placement Rewards:
4-Star: Karnak - Black, Shards
3-Star: Vision - Yellow, Shards
2-Star: Ares - Green, Yellow
Come and Get Me
 (6/25/20) - 3 Day Boss Event 
*New Update*

Featured Characters:
4-Star: Karnak
3-Star: Vision
2-Star: Ares
Progression Rewards:
4-Star: Karnak - Red
3-Star: Vision - Blue, Shards
2-Star: Ares - Red
Round Rewards:
4-Star: Super Skrull - Blue, Green, Purple
3-Star: Gamora - Black, Blue, Red
Cosmic Chaos
 (6/28/20) - 4 Day Event 
*New Update*

Featured Characters:
5-Star: Black Panther
4-Star: Super Skrull
3-Star: Gamora
2-Star: Hawkeye
Progression Rewards:
5-Star: Black Panther - Shards
4-Star: Super Skrull - Green, Shards
3-Star: Gamora - Green, Shards
2-Star: Hawkeye - Red, Purple
1-Star: Spider-Man - Red
Placement Rewards:
5-Star: Thanos - Shards
4-Star: Peggy Carter - Yellow, Blue, Shards
3-Star: Magneto - Purple, Red, Blue, Shards
2-Star: Moonstone - Purple, Black, Red
Alliance Placement Rewards:
4-Star: Peggy Carter - Blue, Shards
3-Star: Magneto - Red, Blue, Shards
2-Star: Moonstone - Black, Red
UPCOMING DEADPOOL'S DAILIES
Sweet (6/1/20)

3-Star Required: Blade, Mystique, Rocket & Groot, Gamora, Luke Cage
Crash of the Titans: Sandman
Behemoth Burrito:
4-Star: Mr. Fantastic, 3-Star: Kamala Khan, 2-Star: Bullseye
4-Star: Hawkeye, 3-Star: Scarlet Witch, 2-Star: Wolverine
4-Star: Lockjaw, 3-Star: Iron Man, 2-Star: Wolverine
4-Star: Karolina Dean, 3-Star: Captain Marvel, 2-Star: Thor
4-Star: Nico Minoru, 3-Star: Black Panther, 2-Star: Wolverine
Savory (6/6/20)

3-Star Required: Squirrel Girl, Cyclops, Black Panther, Iron Fist, Kamala Khan
Crash of the Titans: Thor
Behemoth Burrito:
4-Star: Maria Hill, 3-Star: Iron Fist, 2-Star: Ms. Marvel
4-Star: , 3-Star: Hood, 2-Star: Black Widow
4-Star: , 3-Star: Captain Marvel, 2-Star: Thor
4-Star: , 3-Star: Kamala Khan, 2-Star: Thor
4-Star: , 3-Star: Kamala Khan, 2-Star: Ms. Marvel
Sweet (6/11/20)

3-Star Required: Quicksilver, Scarlet Witch, Vision, Bullseye, Doctor Strange
Crash of the Titans: Gwenpool
Behemoth Burrito:
4-Star: Miles Morales, 3-Star: Thor, 2-Star: Daken
4-Star: Drax, 3-Star: Squirrel Girl, 2-Star: Hawkeye
4-Star: Hulk (Main Event), 3-Star: Doctor Strange, 2-Star: Moonstone
4-Star: Karnak, 3-Star: Kamala Khan, 2-Star: Thor
4-Star: Namor, 3-Star: Doctor Strange, 2-Star: Ms. Marvel
Savory (6/16/20)

3-Star Required: Thanos, Hawkeye, Star-Lord, Elektra, Gambit
Crash of the Titans: Spider-Gwen
Behemoth Burrito:
4-Star: Red Hulk, 3-Star: Scarlet Witch, 2-Star: Ms. Marvel
4-Star: Hulk (Awesome), 3-Star: Magneto, 2-Star: Thor
4-Star: Deadpool, 3-Star: Colossus, 2-Star: Storm
4-Star: Jubilee, 3-Star: Cyclops, 2-Star: Wolverine
4-Star: Elektra, 3-Star: wolverine, 2-Star: Bullseye
Sweet (6/21/20)

3-Star Required: Angel, Black Widow, Doctor Doom, Hood, Loki
Crash of the Titans: Kate Bishop
Behemoth Burrito:
4-Star: Sabretooth, 3-Star: Wolverine, 2-Star: Daken
4-Star: Kingpin, 3-Star: Scarlet Witch, 2-Star: Ms. Marvel
4-Star: Captain America, 3-Star: Hulk, 2-Star: Storm
4-Star: Wolverine, 3-Star: Deadpool, 2-Star: Human Torch
4-Star: Domino, 3-Star: Doctor Strange, 2-Star: Ms. Marvel
Savory (6/26/20) *New Update*

3-Star Required: Magneto, Ragnarok, Spider-Man, Iron Man, Punisher
Crash of the Titans: Iron Man
Behemoth Burrito:
4-Star: America Chavez, 3-Star: Iron Man, 2-Star: Thor
4-Star: M.O.D.O.K., 3-Star: Spider-Man, 2-Star: Ms. Marvel
4-Star: Prowler, 3-Star: Luke Cage, 2-Star: Wolverine
4-Star: Vulture, 3-Star: Doctor Strange, 2-Star: Magneto
4-Star: Agent Venom, 3-Star: Doctor Strange, 2-Star: Thor
WEEKLY BUFFS

(5/28/20 - 6/3/20)
4-Star: Agent Coulson, Moon Knight, Rocket & Groot, Rogue, Super Skrull
3-Star: Captain America, Colossus, Doctor Strange, Punisher, Star-Lord
2-Star: Daken, Human Torch
1-Star: Iron Man, Spider-Man
(6/4/20 - 6/10/20)
4-Star: Dazzler, Deadpool, Drax, Lockjaw, Nightcrawler
3-Star: Hawkeye, Hulk, Luke Cage, Spider-Man, Thor
2-Star: Black Widow, Bullseye
1-Star: Black Widow, Juggernaut
(6/11/20 - 6/17/20)
4-Star: Gwenpool, Iron Fist, Karolina Dean, Nebula, Nico Minoru
3-Star: Falcon, Human Torch, Iron Man, Scarlet Witch, Wolverine
2-Star: Wolverine, Magneto
1-Star: Storm, Hawkeye
(6/18/20 - 6/24/20)
4-Star: Cyclops, Hulk (Awesome), Kate Bishop, Thanos, Wasp
3-Star: Black Panther, Captain Marvel, Psylocke, Ragnarok, Thanos
2-Star: Ms. Marvel, Storm
1-Star: Iron Man, Venom
(6/18/20 - 6/24/20) 
*New Update*
4-Star: Cyclops, Hulk (Awesome), Kate Bishop, Thanos, Wasp
3-Star: Black Panther, Captain Marvel, Psylocke, Ragnarok, Thanos
2-Star: Ms. Marvel, Storm
1-Star: Iron Man, Venom
CHANGELOG
*(6/1/20) IceIX - Updated Versus events, Story events, Deadpool's Dailies, Weekly Buffs
*(6/16/20) IceIX - Updated Versus events, Story events, Deadpool's Dailies, Weekly Buffs


*(6/24/20) IceIX - Updated Versus events, Story events, Deadpool's Dailies, Weekly Buffs