Next Character Release Announcement (5/7/20 Release)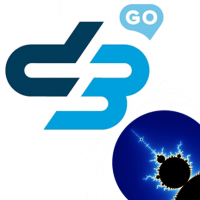 IceIX
ADMINISTRATORS
Posts: 3,564
Site Admin
Hey all,
So, a bit of news for everyone on our next upcoming character release. For this next character release, we're going to be bringing out another 5-Star character after Yelena Belova. This makes for two 5-Star releases in a row, which we've never done before. This is *not* a new normal, or something we directly planned for, it's just the way things ended up working out.
As everyone is pretty well aware, the pandemic has played havoc with a lot of work schedules, releases, and everything else you can think of. MPQ was not immune to this, but we managed to largely weather the storm and have shifted to a work from home dynamic for nearly everything. So that's great! It means that our release schedule for upcoming characters *and features* are pretty well unaffected. We've got some exciting stuff coming up in the next few months that I'd love to share once they have baked a little bit longer in the home ovens.
What's not so great is that it also played with the short term release of some content that we were expecting to hit at the start of May. Yelena Belova was already far enough into development that it made sense to finish her up and release her. 
So, our short term plans were short circuited by recent events. With cinematic releases, we normally tend to plan a bit more in the way of tie-ins, which in this case included another character release. I think it's easy to assume that the updates to the Marvel movies took us all by surprise. We're still planning on releasing new content for the movie launch, so it makes more sense to release it at that point than now. Fortunately, we were able to shift our release plans besides that a bit so that there will not be a gap in overall character releases.  To peek behind the curtain a little, characters are planned out well ahead of time. In order to create characters to the artistic, mechanical, and flavor everyone expects, characters themselves take a decent amount of time to create. Hence, a 5-Star release right after a 5-Star.
So what does this mean? Really, other than a weird release schedule for this release, not much.  This next 5-Star release will be a Boss Event, which is something people have been asking for for a bit! So everyone should enjoy beating down another possible world ending threat with their Alliance to celebrate the release of this character. I won't spoil who it is, but I'll say that they're among the top fan favorite bad guys who people have definitely wanted in a 5-Star capacity. They're also not an alternative version of an already released character, so you'll have an all new powerhouse to play with!
So yeah. Wanted to get out in front of this release to let you all know what is going on and why. This year so far has been very atypical, and we are very appreciative of the patience you've all shown. Thanks for hanging with us! Also, like I said, we've got plans for some cool stuff including working on a revamp of S.H.I.E.L.D. Training amongst other things. Marvel Puzzle Quest is still going strong, come what may out there in this wide world! Demiurge Studios and D3Go is in a very unique situation where we can continue to work on the game through these very complicated and challenging times. It is our goal to continue to serve the Marvel Puzzle Quest game and community. Again, we appreciate all the support and patience.