Ball lightning / Sun Titan weird interaction - maybe WAD [Investigating]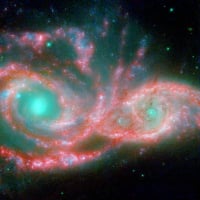 Tremayne
Posts: 1,090
Chairperson of the Boards
Not sure if this is a bug or not, but I do find the interaction curious, so I have chosen to start this thread in the bug forum.

Sun Titan is supposed to return a creature costing less than 12 from the GY, either when entering the battlefield (ETB) or on attack. So this morning I thought why not use this ability to return a powerful creature with haste, that dies at the end of each round. The first creature which sprung to mind was Ball Lightning, which sounded like a cool combo.

When ST ETB and BL is in the GY everything works as planned. BL returns and attacks and then dies.

However, when ST attacks BL returns but just sits there during the attack round and does nothing and the dies.

So it seems that a creature with haste that is not present at the start of combat is prohibited from attacking this round, is that correctly understood and if so, why is this correct behaviour?

I would assume that BL would be allowed to attack, since it has haste.

Can someone enlighten me on the rules for attacking?