Improving boss event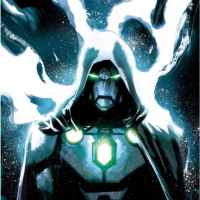 Bad
Posts: 285
Mover and Shaker
Boss battle event. All players know about it. Yes Im talking about those times when the alliance chats start working at great rate another time. And when all the team gets to work with illusion, some players, others with obligation for not being booted( I hope they are the less). And when strong players break their chest playing above their rewards for the sake of the team, for the alliance token.
Lets see some points it has. And wich could be improved.
- It uses to coincide with a 5* release. And for that reason is soo delayed in time. I remember when the film far from home was released, that was an exception for the rule. But it wasnt on the weekend, and being a team event that wasnt a good idea.
-The difficulty level still hasnt changed. The rewards are the same in so many years. And hasnt changed with the release of the shards and the level 10. So if you are in a weak alliance maybe all the rewards are not achieved. But if the alliance is active and has strong players it uses to stop at sunday with all rewards gained. The exception is civil war, in this event the rewards of one team and a piece of the other can be achieved playing hard.
-The boss uses to repeat. There are countless villains in Marvel. It should be easy to add new well known bosses. Or other less known.
And now my suggestion. Boss event could be expanded. Adding some shards the rewards could be greater and the challenge would develop further.
It could be often. Without the need to coincide with a 5* release. Just with some shards, a few covers and a latest legend token people would play. I guess.
And that was my thinking. Thanks.