On Retroactive Rewards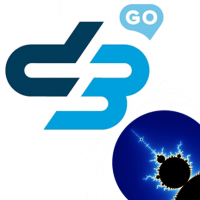 IceIX
ADMINISTRATORS
Posts: 3,554
Site Admin
Hi all,

To say that there has been feedback on the recent retroactive rewards for new 4->5-Star characters is putting it mildly. We've seen people with opinions and takes across the board from positive to negative on the changes, and we're reading every bit of it that we get.

We are investigating internally whether this update met the goals of what was intended. This will not be instant, but we are looking into things as quickly as we can. Well reasoned feedback on the forums or elsewhere are certainly helpful data points that can be used for that, so to those of you that are giving constructive feedback, thank you. We will have an update for you all as soon as we have one available.

One thing we would ask in the mean time is to *not* direct this feedback via Customer Support. Issues with what was received or other gameplay issues, most definitely. That's exactly what Customer Support is there to handle. However, CS is having a harder time than usual dealing with normal tickets due to sorting through players who do not actually have any direct CS concerns and are simply using that avenue for feedback. It would be far better for that feedback, when reasoned, to be posted on the forums instead. That way it will be read by the appropriate parties directly and not waste time being sorted, compiled, and sent in batches.