Undone by Elderspark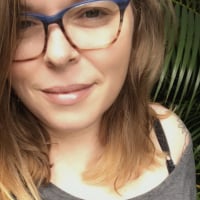 bken1234
GLOBAL_MODERATORS
Posts: 2,831
Chairperson of the Boards
I finished The Elderspark-- for the first time ever -- I played the whole thing. I like exactly two encounters. 1.1 (I only like the first encounter in one other PvE event, RatC) and 3.3. The rest is complete, absolute, total garbage.
I built for all objectives, though loosely for the Partner and Proliferate objectives -- because when I reviewed the decklists, PW abilities and special supports, it occurred to me that even with my high skill level and extensive collection I was going to take a chance either way -- I could water down my decks and risk losses and quicker matches, or I could go for longer very grindy miserable matches. I chose more balanced decks and the chance of lost objectives in how I played. 
I had two losses, they were very fast losses, like within 5 rounds -- 3.2 and 4.2. 
Skipping objectives made the event feel much less grindy, but why build an event like that? If I'm going to play an event, I want to want to do my best. I don't want to build to maybe do my best. I'm left hating this event just as much as I did going in. 
Final score 1230/1350 91%
That's my player perspective. 

********************************************
My leader perspective is much worse,
as I represent not only my top 25 coalition, but an entire alliance of 35 coalitions that range from top 10 to very casual -- and the mood across the board was not good this weekend. 
At the beginning of the event, I sent a message to my coalition:
Other TP9 Leaders issued similar messages -- the thing is -- we operate this way anyway, but this event stresses our players out so much 
that we have to remind them how to have fun playing a game.
I knew when the forum announcement was updated and I saw this event come up that I had to clear my weekend. My time was split between the forum and Discord. I built a lot of decks this weekend. I whined a lot, too. I begged one of my players not to quit the game.
I supported leaders who are giving up hope that D3Go! and Oktagon read these forums and even care a little about what we think. I 
supported 
them. 
I 
did not disagree
with them. 
This poll was done on 13 October.
44% of players said they do not like the event
. I have not been very public on the forums lately. I'm reading them and I'm modding them, but I'm going to be honest --
The Elderspark breaks me.
It makes me hate this game. Every time it runs, I run out of anything constructive to say. It's not just here, I'm not engaging in Discord either. I'm only engaging with
@Brigby
on critical issues. 
If actions speak louder than words, this event is proof that we are not valued. 
After the last time it was run, I asked Brigby, in a private conversation, to rehaul it. I gave well researched examples of why this event is unbalanced compared to other PvE events. I explained why it is unhealthy for the playerbase and alienates new and casual players. I even had the (In my very not humble opinion) amazing idea to make it individual. What we got was 8 hour recharges and the next run 2 weeks after half our collections were taken away. I'm not ok with this. This is the second to last straw for me. 
I'm going to end this with an apology to this community.
I know everyone is frustrated, I can see it. Ironically
I see it not in your words, but in your silence
. You've literally lost your fire. Like me, you've just mostly given up. Many have left. I assume most of us who have stayed have just decreased our engagement and are spending much of our other time on other games, with this one as our secondary -- I guess we are at the point where we need to decide whether we want to fight for it or not.
We know they're not listening.
We also know we can be much, much louder. 
The question is, are we up for it, or has The Elderspark undone us?