Hello D3 Go! Forum Users -

We will be conducting a short maintenance period sometime tomorrow (January 29, 2020) between 2:00 PM and 4:00 PM UTC. We only expect the maintenance to last a couple of minutes.

During this maintenance, the forums will be inaccessible. We apologize for any inconvenience.

Thank you!
D3 Go!
R191 Release Notes (11/14/19)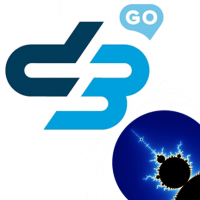 IceIX
ADMINISTRATORS
Posts: 3,403
Site Admin
Release Notes, build coming early next week (Week of 11/18)::
Five periods.....
The game can now be paused on the enemy's turn
Multiple Standard tokens can be opened at once. 

When you have more than 50 Standard tokens, you can open 50 at a time. 
When you have less than 50 Standard tokens, the total amount you have can be opened at once.
Only visible when you have more than 1 Standard token

Fixed an issue where sometimes a received Facebook friend gift would have an incorrect name.
Standard Opening Image Example
Shards Screen Examples
This discussion has been closed.