Costume Offer: Black Panther (Family Legacy)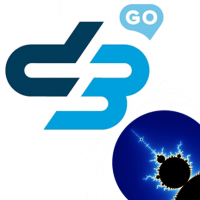 IceIX
ADMINISTRATORS
Posts: 3,554
Site Admin
Wakanda Forever! Get the Black Panther Costume in MPQ starting 9/19! This bundle not only includes a new costume for 5-Star Black Panther, calling back to his roots with his father's sash and gear, but also some great items to push your roster further.
Check out the details below:
Black Panther (Family Legacy) Special Offer

Starts: 9/19/19 12pm ET
Ends: 9/25/19 12am ET
Cost: $74.99 USD (converted to your region's currency and/or platform)
Content:

Black Panther (Family Legacy) costume for Black Panther (Civil War)
5x Command Points for you and your Alliance
10,000 Hero Points
5 tokens for the Legends of Wakanda Legendary Store
During this offer, the Legends of Wakanda store will be running.
25 CP - Features Black Panther (Civil War), Okoye (Warrior General) and Thanos (The Mad Titan)
This discussion has been closed.