GreyWolf Elite - PVE - [FILLED]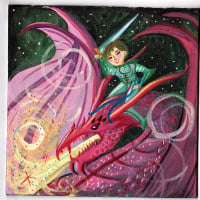 Ed_Dragonrider
Posts: 476
Mover and Shaker
Hi Everyone!

We are a mainly PVE focused alliance, with active enough members that we are near t120. We're looking for someone who can help us get back that t100, but if not, we don't do drama, no worries.

We typically complete boss events in less than 48 hrs. We did sinister six in about 24 hrs.

Everyone does PVP of their own will, there are no requirements there. Those of us that do play pvp, we often finish in the T250 rewards bracket.

We have one spot available for an active player to join us, if you think you'll fit right in, please get in touch. (Look for us among the private alliances.)

We only do in-game chat, but we do ask that you keep an eye on that.

Non-negotiable requirements:
 - Daily play, 
 - Do your best on alliance events, 
 - Have fun!



Tagged: