Unofficial MtGPQ Wiki - public launch
Volrak
Posts: 699
Critical Contributor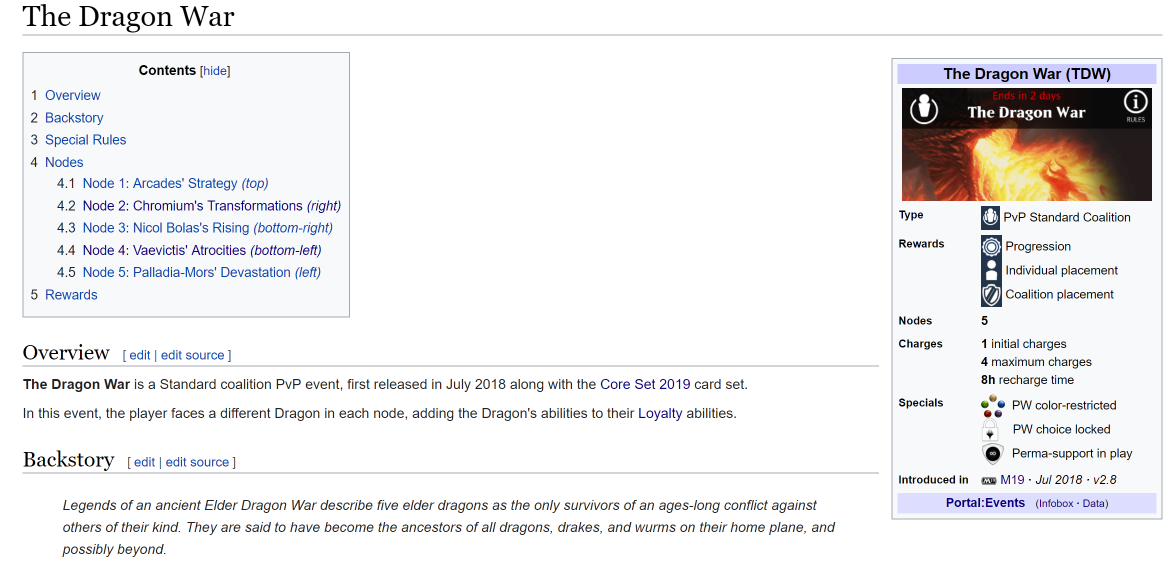 Planeswalkers: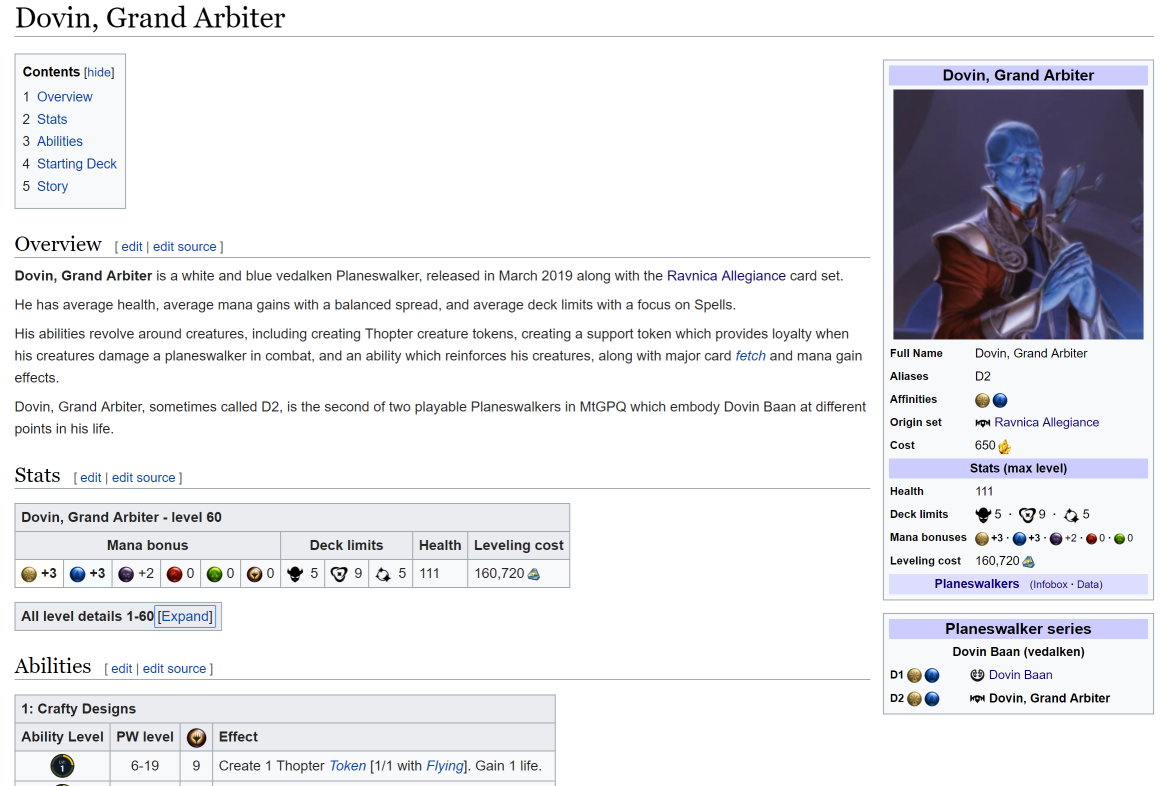 Card sets: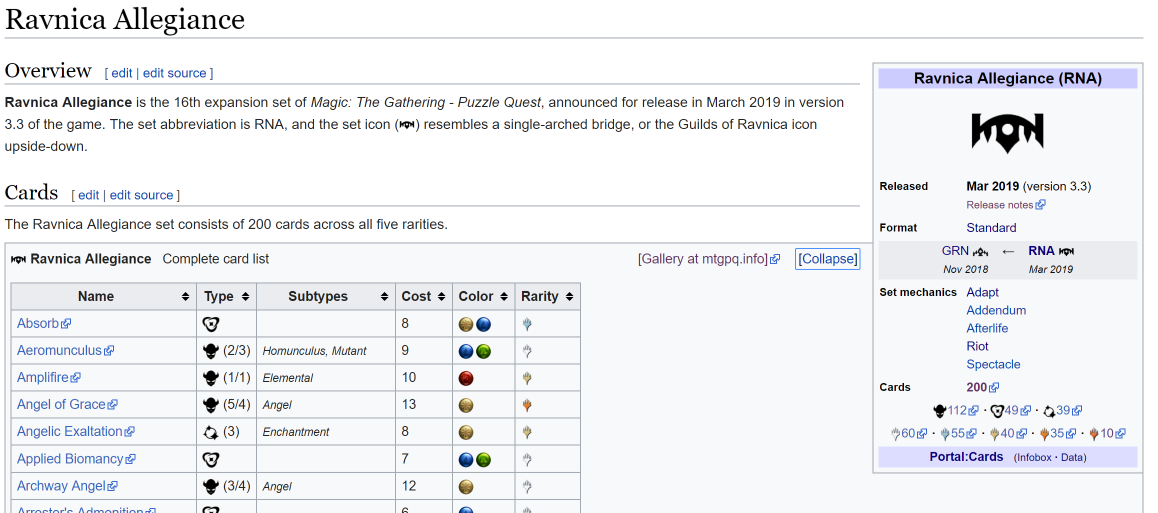 and more.  Anybody can edit the wiki to improve it further.
The project was conceived and is hosted by
@octal9
.  A small group of players created the wiki over several months, with the goal of building an asset that's useful to all MtGPQ players and communities.  Although the content is extensive, the wiki is by no means "complete", and we hope users will be inspired to give back to the wiki and the community with edits and contributions.
(The wiki is an unofficial site which is not affiliated with or endorsed by D3Go or Wizards of the Coast.)

//Edited Title -Brigby