Hello D3 Go! Forum Users -

If you are still having trouble updating your birth date on your forum profile, then please follow the steps listed in the below discussion thread.

Please copy and paste this URL for details --> https://forums.d3go.com/discussion/72653/new-forum-terms-of-service-steps-to-update-profile

It is very important that all users complete this process, otherwise they will unfortunately be unable to actively participate in the forum on their current account.

Thank you!
The current survey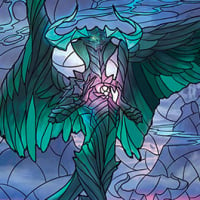 Brakkis
Posts: 754
Critical Contributor
As the survey was lacking, here's some additional feedback. (Ya, I filled out the additional comments portion but we know that never gets read. If it did, Duel Decks wouldn't have been such a failure.)

- There were no questions about the level system. It's been received quite negatively and you're trying to ignore the reception.

- The two walkers that need work weren't among the list of walkers - Huatli, Warrior Poet and Vraska, Golgari Queen.

- Our favorite event would probably be the new coalition ones you haven't made. I bet those would have been a breath of fresh air.