Hello D3 Go! Forum Users -

If you are still having trouble updating your birth date on your forum profile, then please follow the steps listed in the below discussion thread.

Please copy and paste this URL for details --> https://forums.d3go.com/discussion/72653/new-forum-terms-of-service-steps-to-update-profile

It is very important that all users complete this process, otherwise they will unfortunately be unable to actively participate in the forum on their current account.

Thank you!
Your picks for character reworks.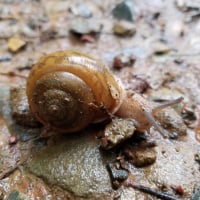 tiomono
Posts: 1,005
Chairperson of the Boards
Following the new characters you want topic, let's discuss who your picks would be for reworks.

Again try to keep it to 3. So maybe we can get requested reworks.

1) Kraven, he needs at least 2 good powers. He currently is only good at countering special tile spammers. His other 2 powers are dead weight. Maybe let his trap tile steal one AP per trap per turn instead of only stealing one ap regardless of how many you manage to get on the board.

2) 5* wasp. Let her really spam swarm tiles or take the limits off them for her damage

3) 5* hulk he should be kinda like bishop only generating green not blue. Make it so when a rampaging green monster that wants to smash you is on the board, he is always in your face.