Should I sell my 5* characters?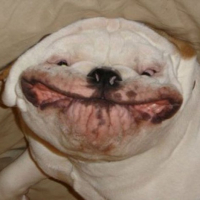 Palookaville
Posts: 62
Match Maker
I made the mistake of leveling up my OML a few months ago, I was so happy to finally have a usable 5* character and that I finally got the final covers for him, I leveled him (he is now my highest at 452)

I sold a whole bunch of championed 3* characters and with the couple of million ISO I collected, I put it into some other 5* characters to keep Logan company.

My top characters are now

OML 452
Silver Surver 435
Thanos and Hawkeye 420
Daredevil and Black Panther 390

Problem is, I am a PvP player and no matter what SHIELD clearance I select (7-9) I always end up fighting Gambit + Thor/Black Bolt + needed character.

In the SHIELD simulator, it is a similar situation, I face Gambit - Thor/BB - Chavez


I want to fight different teams, maybe... oh, some 4* teams would be nice, but apparently I have leveled myself too high for that, so my question is this...

Should I sell my 5* upper characters?

If I do, would I drop down in leveling so I don't have to face 450+ Gambits every other match? (not at all would be great) 

What level is the max I should have a 5* character before it effects my facing nothing but championed 5*s?

Are my Daredevil and Black Panther too high at level 390? Would I have to sell them too, to make sure I don't face mega high Gambit teams, or would it be safe to keep them?

Or should I just hope that Gambit eventually gets nerfed and I get some more 5* covers so I can have more than one fully covered 5* character.

Any advice would be greatly appreciated, as I am just not having fun playing at the moment due to the same teams over and over again. I would like to be able to use my 4* characters, but I can't at the moment because even against weaker 5* characters (400+) they still get crushed on match damage alone.

I know it seems a bit much thinking about selling 6 upper roster 5*s, but if it I have to do it to make things more varied, I might well do it.


Tagged: