Getting a bit sick of MPQ... kinda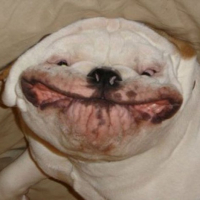 Palookaville
Posts: 61
Match Maker
Been playing MPQ for a few years and I do still like the game, honest!

But...

but some things are really annoying me. I made the mistake of leveling my OML to 451 a few months ago and ever since then the game is just not as much fun. I don't have any other championed 5* characters (I have a couple at 420) but because of my OML, when I play PvP it seems all I get to face is *needed character* plus Gambit and Thor or Gambit and Black Bolt (or throw in Chavez on occasion)

Fair enough, nothing new there, been that way for a while. So I move over to the SHIELD simulator. Problem there is even at SHIELD clearance level 7 (the lowest I can choose) people usually have a team of two (or three) five star characters and Chavez (or maybe Capt Marvel if I am lucky) which is all fine and dandy, but I have a whole boat load of championed 4* characters that I want to use, but I can't.

Well, I can, but every time I do, one decent cascade and the match damage from a 5* character kills off my 4* pretty quickly.

I just leveled up Lockjaw, Nico and Yondu but I can't use them, because they cannot compete with 5*s

So anyway, after the complaining, my question is this.

How can I use my 4* characters on a regular basis?

Do I need to sell my OML and hope that is enough, or now that I have 4 or 5 characters over level 400, have I completely screwed myself out of playing with (and against) 4* characters?
Tagged: