"Sorry, your Facebook Friends aren't playing." Um...yes, they are. [Devs Aware]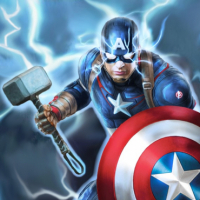 JSP869
Posts: 736
Critical Contributor
I've had this happen a couple of times now in the past week or so with the most recent occurrence being this morning, so both before and after the R133 update.
I'm connected to Facebook, MPQ even lets me post the message to my FB wall, but it won't let me send the bonus Iso, Token, etc., directly to my Friends because it says I don't have any playing, which is incorrect because I have six FB Friends that regularly play.
I have had this happen previously, a long time ago, but recently it's happened a couple of times. I didn't see anything about this in the
Known Bugs post
 but maybe it's just an intermittent bug that cannot be reliably reproduced.
Tagged: