Hi Everyone -
Just wanted to share a brief update that we moved to a new editor for our forums with the Rich Editor experience (previously WYSIWYG). We believe this will provide a better experience for all forum visitors in the long run. If you are interested in learning more about the new editor, please visit the URL below.
And please let us know if you find any bugs/issues with the new editor by emailing us at
[email protected]
and we will pass along this feedback to the team.
Thank you!
https://blog.vanillaforums.com/rich-editor-enhancing-your-forum-posting-experience
Suggestion: DDQ Behemoth Burrito reward?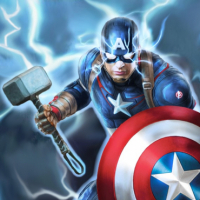 JSP869
Posts: 730
Critical Contributor
Suggestion: In addition to the 2 CP reward, perhaps we could get a second reward?
50% chance for a cover for the 2-star required to do that day's Behemoth Burrito.
40% chance for a cover for the required 3-star character.
10% chance for cover for the required 4-star character.