2 Million Downloads! And A Sale!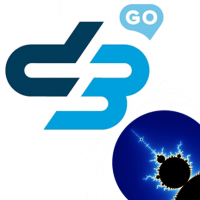 IceIX
ADMINISTRATORS
Posts: 3,564
Site Admin
We're celebrating the milestone of 2 million downloads across all Marvel Puzzle Quest devices this weekend! To celebrate, we've released a bit of info on upcoming characters and Events, as well as having a sale on Hero Points and Iso-8 this weekend only.
New characters coming:
- Human Torch (Classic): The second of the Fantastic 4 to come to Marvel Puzzle Quest brings with him awesome flame based powers. Fireballs that deal damage and break up the board, Infernos that amp up the attack abilities of his allies, and Flame Jets that deal damage over time but sap the AP of the team are all abilities that will change the face of combats he's involved in. - Daken (Classic): This version of Daken is a new Gold character that utilizes tweaked versions of his current abilities to wreak more havoc on the battlefield. Increased healing and deadlier Strike tiles are among the tools that Daken (Classic) will bring to the table.
New Events:
- The next Episode is coming soon! New storylines and characters are coming to the Marvel Puzzle Quest Universe.
Currency Sale:
Hero Points
1.99 pack – no increase 4.99 pack – 10% increase 19.99 packs – 15% increase 49.99 and 99.99 – 20% increase
Iso-8
1.99 pack – no increase 4.99 pack – 25% increase 19.99 packs – 40% increase 49.99 and 99.99 – 50% increase