PVE Event and Patch Notes - 2/21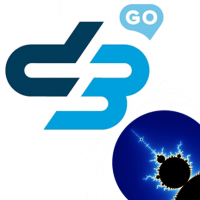 IceIX
ADMINISTRATORS
Posts: 3,554
Site Admin
New PVE Episode 4! Iso-8 Brotherhood
Magneto claims to not have anything to do with this new Brotherhood, but evidence suggests otherwise. Investigate further with Magneto and Psylocke's help.
- Buffed characters for this Event: Psylocke, Punisher, Daredevil, Captain America, Magneto (Marvel NOW!), Storm (Classic) - New areas will appear once Agents have cleared missions on the main world map, furthering the story and allowing for more chances to gain more power. - Points per mission have a rubber banding effect depending on your overall placement (ignoring brackets). This means that if your score is lower than the average for the position that you're in, your missions will be worth more compared to others in that same position. IE, if Bracket Alpha's 1st place has 750 points and Bracket Zeta has 500, Zeta's 1st will gain more points from missions to equalize brackets. This will filter down to lower ratings as well, since naturally in that case, 50th would necessarily be lower in Zeta compared to Alpha. This has the effect of allowing brackets to push higher as a group to achieve the further out rewards. - PVE Scaling is in effect for the sub-events. This means that as Agents consistently complete missions and defeat opponents, enemies will raise in difficulty. - The main Event score is bracketed to 1000 while the sub-events are bracketed to 200 Agents.
Special Comic Cover Pack available during the Event
Assault Team - Hero Point Pack containing all Iso-8 buffed characters. Assault Team 10 Pack- Hero Point Pack containing a Guaranteed Psylocke and 9 other Iso-8 buffed character comic covers.
Character Changes
Psylocke - Bewilder: AP cost changed from 8 to 10.