Question about PvP matchmaking.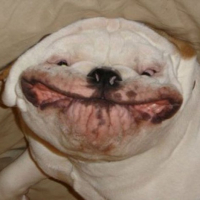 Palookaville
Posts: 77
Match Maker
I am sure this has been answered somewhere, but I can't seem to find it anywhere.

So I am trying to play the Grocket event in PVP, but every team I try to face is Grocket + Kitty + Medusa. And I mean every team, I skipped 25 different players (not the same 6 or so over and over again) which I can understand. That is a good team.

Problem is, I have a couple of 450 characters and one at 452 (OML, SS and Thanos) my Medusa and Grocket are level 301
but in PvP, I am getting matched against people with 500+ Grocket, 480+ Medusa and 460+ Kitty. Is this right?

I feel like I am completely out of my depth, I just can't win. What I mean is, I do not think it is possible for me to win a match. Pretty much with three moves (plus the Medusa *poot*) my team is dead. 

I don't mind a challenge, I don't mind facing people who are around my level, but I feel like my opponents are way better than me. 

Am I going crazy, is the matchmaking wonky or is it my 450 characters that are causing me to face 500+ opponents?