Peace, Love and MtGPQ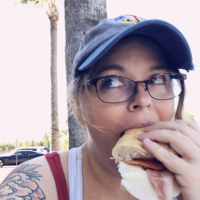 bken1234
GLOBAL_MODERATORS
Posts: 2,693
Chairperson of the Boards
As many of you noticed, I took an extended break -- not from the game (though TR might disagree based on my awful scores), but from Discord and the Forum. I have a real life and the game took over a bit too much of it -- balance is good, folks. 

I don't know what I expected when I got back, but it wasn't this degree of anger and negativity. I mean there's some cool stuff in the new sets, teams seem to be doing well. Not too many complaints in the bubble of my very, very active in-game chat. 

So for my first day back, since I've been a bit disconnected, I would like to ask all of you, my forum friends (and sometimes frenemies) for a positive thread.

Let's all answer why we are still here -- it's been awhile since we've done this. 

I am still here because I love building decks and matching gems. I also stay for my MtGPQ family, whether here on the forum, in Discord or in my coalition. We are all smart and engaging people who bring a lot of feedback that makes the game better and makes each other better players. 

Your turn....