Fix Needed: Okoye's Spear Blocks Tiles (Steam Version Only) [Investigating]
babinro
Posts: 726
Critical Contributor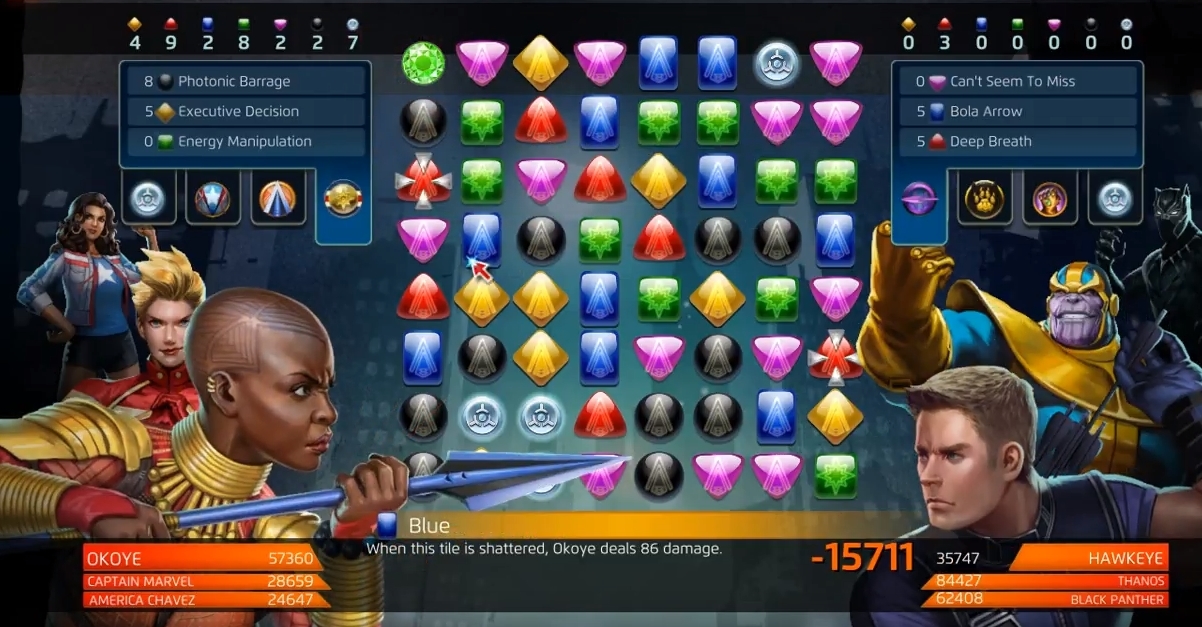 As the Image shows Okoye's spear heavily obscures the bottom row when she is upfront and it is on your turn. This is so bad that the second and third left most tiles are difficult to make out the colours on. More importantly, if they were special tiles like strikes, protects, cooldowns etc...its entirely possible you couldn't see this information at all and that becomes a BIG problem when it comes to strategic decisions.

This causes very real gameplay problems on Steam (I cannot confirm whether or not this is a mobile issue) and it really needs to be addressed as soon as possible.
If someone can confirm whether or not this is a problem on mobile I'd appreciate it.
Note: I've been told you can mouse over tiles to discover what they are...but it goes without saying that this is both time consuming and inconvenient. The game is about speed and a graphical spear blocking the board for aesthetic reasons is not a compelling enough reason to inconvenience the player in this way.

//Edited Title -Brigby